yOU will see why the tittle is: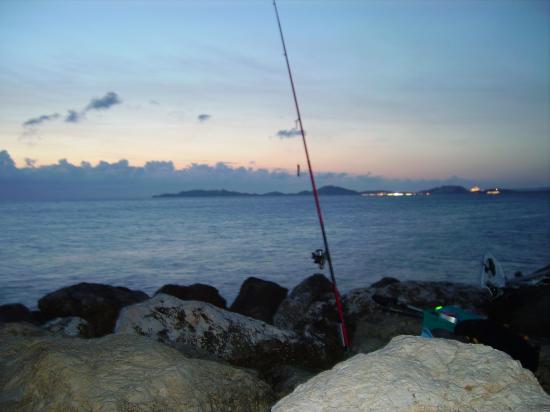 Quick fishing night on Prado beach in Marseille city,  each than every times baiting shrimps with surf  rig under slidding sinker.
No many bites that day just 2 littles sea bream before night, just  both missed certainely small fish 200 gr size.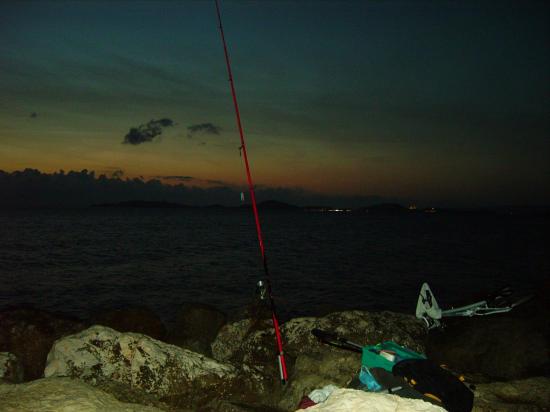 Night starting then no touch 1 hour and half during, soudainely 3 little bite on my rod and 1 big shoot , I run and  handing my rod , nothing happen , i let my rod 20 minutes and decide to retreive and change my shrimp, let see you that i found....!!!!!!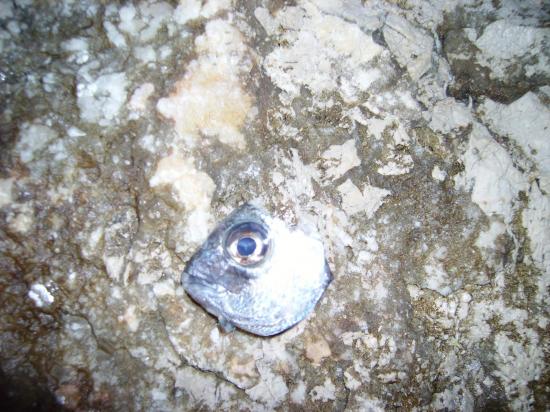 Just   head, end of this fish of 150 gr, may be meal of red snaper or denton. 
So my fishing party  without fish ,but with a surprise than every times in fishing party, that's nature!!!!!!