End of afternoon, starting travel from harboor in 16 h , very warm weather,really normal thing cause we are in jully in Marseille. 
Place named :Tiboulen de Maire
Today, i try some new bait red worm to know if that eating, i have 1 box of american Worm too and some big shrinps than ever.
Little rod specialy to capture rock fish  in action.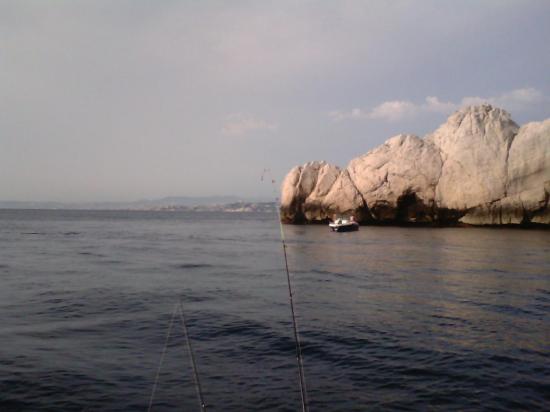 That's summer time  and fishing partie start by rock fish fishing , tip 2 hooks number 6 baiting whith worm.
That's starting !rock fish atacks  my worm quickly , but octopus breaked me 4 rigs in their rock hole.
Little trying of fishing with my casting rod to capture some maquerel but i missed mission .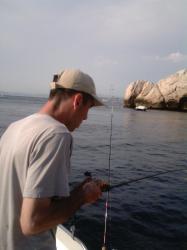 That's 19 hours, and sea is on his last hour  flow tide and little rock fish let place to other fish harder to hoocked, may be pink snaper!!!!... 
Changing my tip to slyding tip .
And just after 1 fish doesn't resist to my new leader's hook of 1.5 m lenght in 22/100 and hook number 6 (gamakatsu) and red worm in 1 time baiting.
And my net forgotten at house!!!!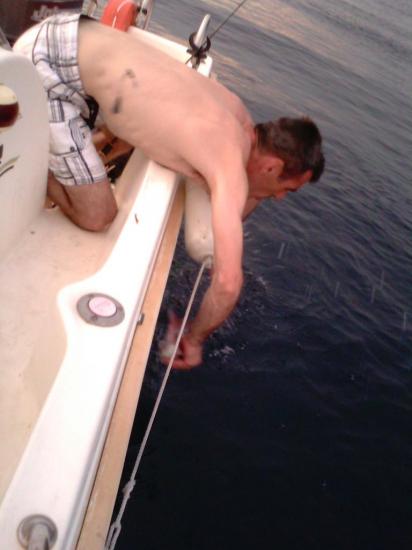 That's you can see, nervous stripped fish.
And after an other fish average weight of 450 grams . Afternoon with not really calm times, and than i 'm expected , pink snapper in strating of backtide of sea at 21 h.   
End of fishing time in starting of night , and nowever beautifull day of flat sea.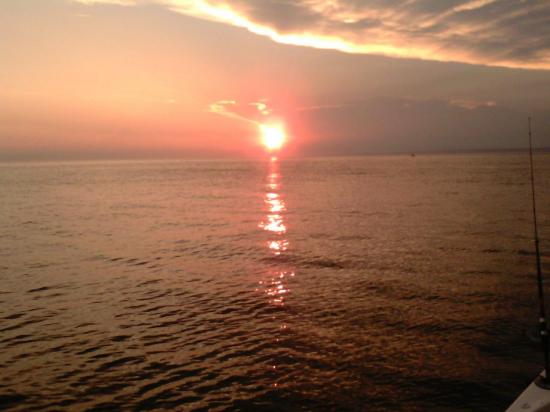 Let's see you result "des girelles , seran  , roucaou".