Exit, from saturday 31 january.
I take my montain bag , my rod holder and i put all under my bike , direction rockies of Marseille city, i stop my travel in creek near Callelogue just before arrived in village.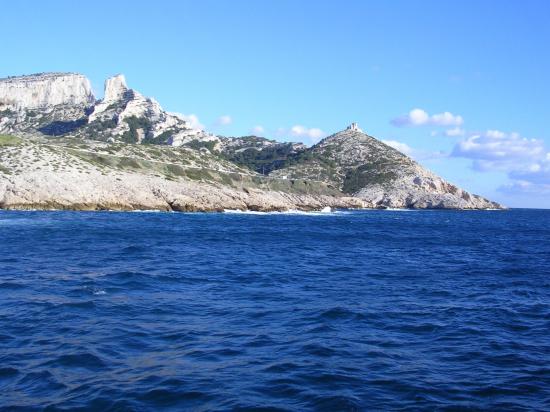 I had fishing with a back wind or side wind , at 20 meters far distance from the coast, the botom is vertical and impressive : 16 m 30 deph on my slidding float!!!!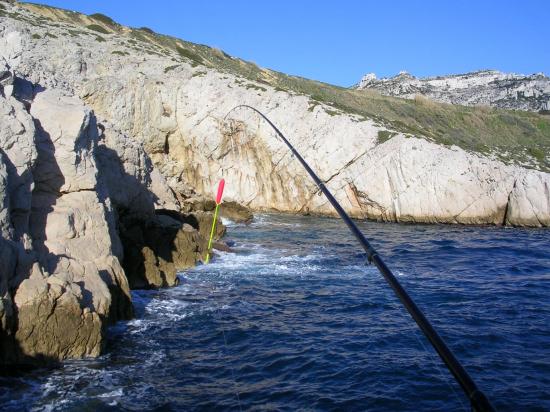 Concerning my float it was of 22 grs, balanced at 21 gr, concerning baits i have used shrimps filet, tied on my leader and  hook, concerning hook a number 10 size long shank special for trout, there are slim but very sharp and it 's possible to catch a 500 gr fish with.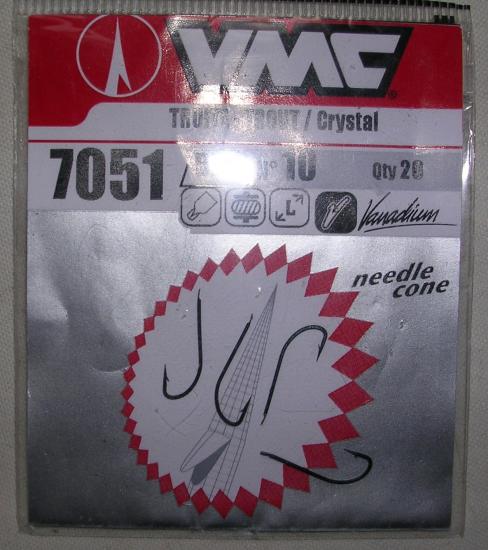 First step in this kind of fishing, commercial ground bait special sea , with dry bread.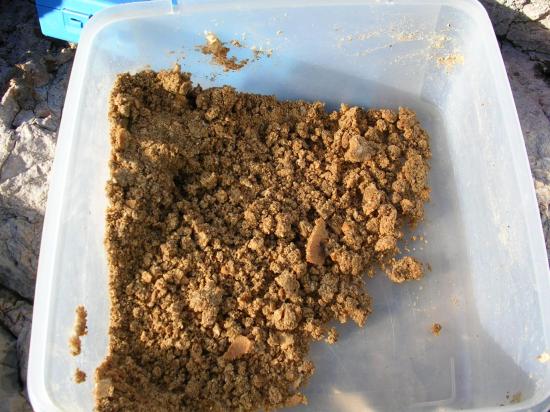 I 'm starting fishing party by 2 broken line, denton are on my place but in 20/100 line it's loose per advance, one grate my line under rock and cut leader near my hook, the second break my line just after bite.
 A little half hour time later when our predators friend have been left area, I start to catch somes"bogues"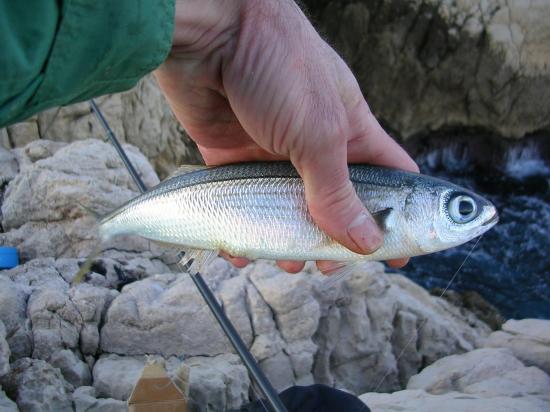 Then a "sar"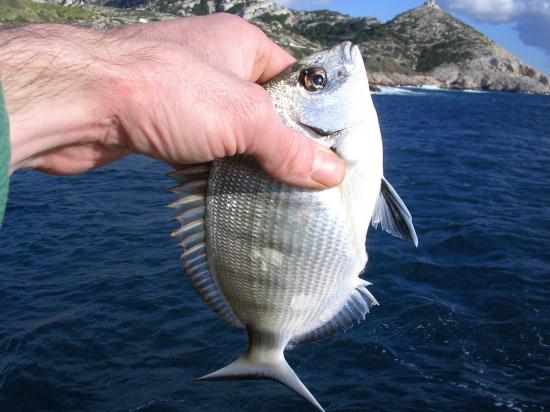 Somes "bogues" then a "oblade",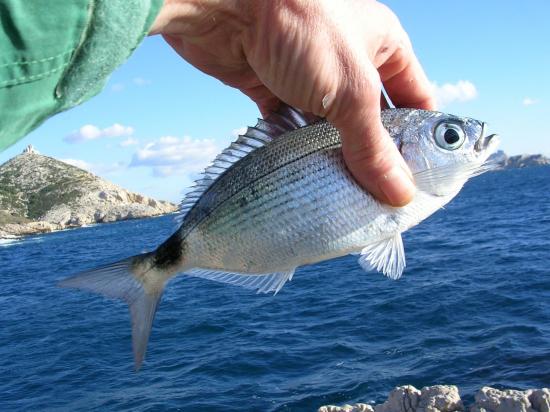 one bogue then, a " vérade",
Ever somes "bogues", It 's time to leave, night is comming and during retreving of an other "bogue", she is heavy weight, light, swim or not, a squid catch her certainely during swimming way!!!! 
Changing technic a plastic shrimp special squid, a peer lead of 30 gr, and a drop shoot tip at 1 meter long from bottom, i have  missed 5 times but i shall successed to catch a squid that's the evidence!!!!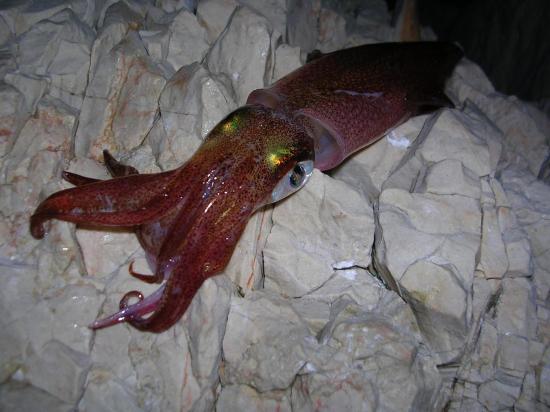 That's a good journey, windy, during it was necessary to didn't forget double thick of wear, 2 tshirts, a rainning trouser over, and a big jacket.