i had found Big mussels from mediteraneen sea farming in "CAMARGUE", i tell me why a don't make a night fishing partie from coastal rock with mussel under a rock technic.
Ever i tell that's i do, take my bag, my eating, and ride my bike in place direction named " callelongue" one of first place in the east of Marseille.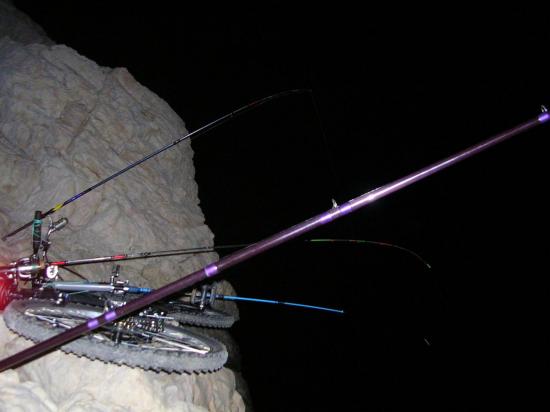 Than ever time, my simple tackle 4 rod: 1 feeder rod, 2 rod to little rock fishing from coast and 1 other to rock fish fishing from boat.
Reel line 30/100 and hook line in 22/100 with number 4 and 6 hooks.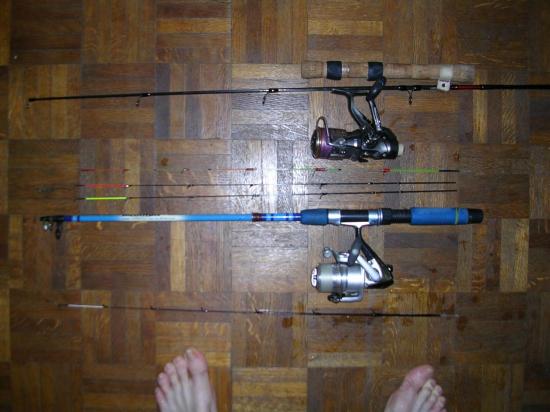 Rods to rock fish fishing, power of 5 to 40 grams. 
I put 2 rod with leader's hook  slidding into sinker, and , 2 rod with sensitive tip with mussel under rock.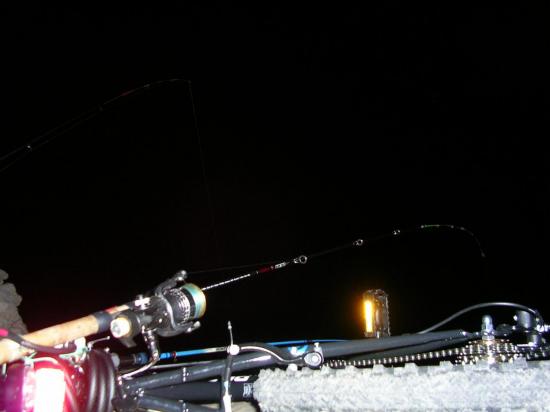 Sensitive tip of 5 gram's power in action under 12 meters depth.   
I had some fish bite, and really big but i wait 5 or 6 mussel baiting before hoocking a moray just 45 cm long.
That was only one fish from this afternoon end, that not really starting well!!!!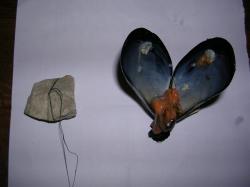 Click under to see tip  
montage-moule-a-la-pierre.doc
I 'm Ending this night of fishing :sensitives tip in action, but only fishes named " sar" just travelling around and unhook my mussel, but no any number of fish to succes on this technic. So i had starting to throwing some half mussel, and finaly  i catch one " sar" of 300 gr 1 hour later.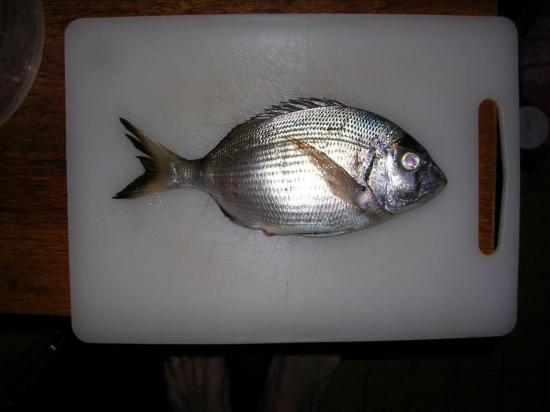 The night is ever well establish and i 'll not make a miraculous fishing and i decide to return at home.