Under  the swivel knoting on main line directly from reel.
The tip is easy to maKe, 2 hooks number betwen 4 and 12  on a line 18 to 30/100 , the main part of the tip is ever built with a line uper  5 or 10/100  than line of 2 hooks.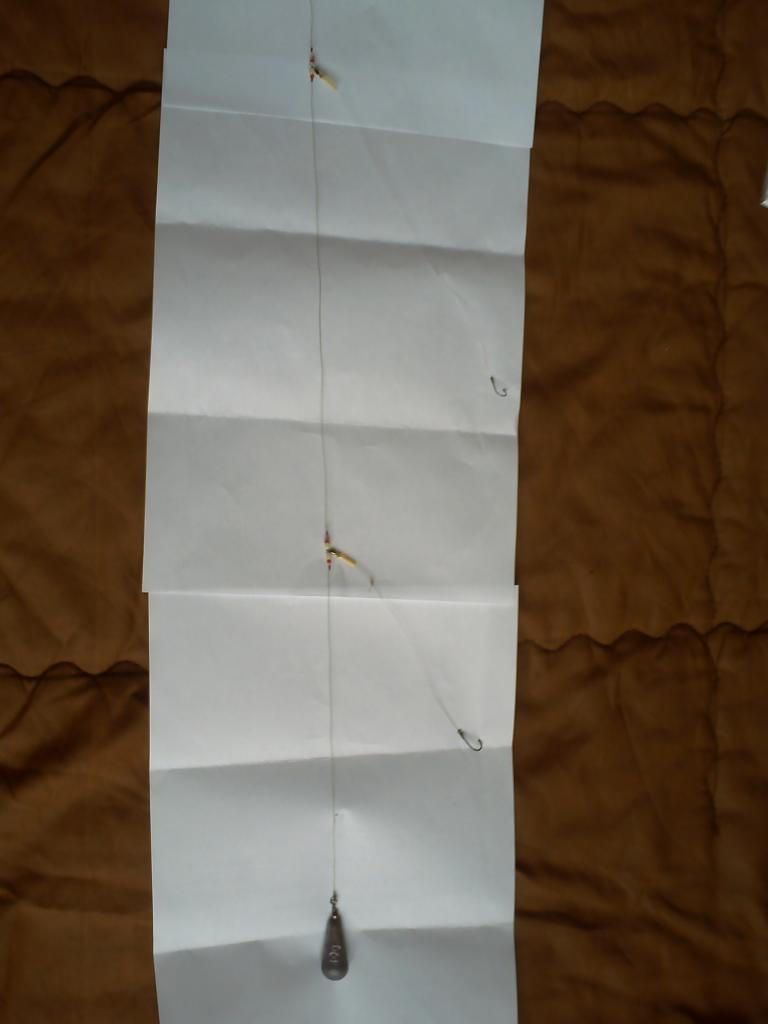 Details OF ROLLIng systeme:
Two  knots  stop 2 little bead and 2 medium bead and on center turn on a rolling swivel. A plastic tube unboring knoting problems betwen hook and main line. 
Détail OF stop knoting:
To see the drawing to make the knot click on under link. 
 doc1-noeud-d-arret-w.doc
To choose the well weight it depend of the deepth under  boat  and the tip's action of your rod.
nO LESS 20 GRS AT 10 METERS DEPTH,30 GRS AT 20 METERS DEPTH and 100 gr if their is more depth but you will not have a well fight with this heavy weight EVEN YOU HAD CAUGHT A BIG FISH.
Detail TO KNOTING weight  or  a swivel:
To see knot click under
 doc2-noeud-pour-plomb-poire.doc