To carp's pole fishing i need specifical rod, i haven't got one neither i put a head part for roach fishing on my 9.5 meters pole.
I had use a elastic size 2 mm , main line 25/100 and hook line made of fluorocarbonne size 22/100, 1 hook ringed whith ring number 12 
 It possible to use 2 technics for pole carp fishing. 
-The flat float fishing.
- polefeeder fishing.
To flat float fishing in river i had used 10grs float  or 15 grs float in a small current in little Rhone river, but the float may be up to 30 grs!!!!
The fishes i had hooked are been carp betwen 1 to 8 kgs but even 6 kg, then uper carp  break my line or open  my hook.
 Bait i have been used are maggot many times, but some times, maggot + corn when there was too many roach on my place.
 TO groundbaiting strategie no very difficult just corn, blend , chickpea, groundbait  for big fish.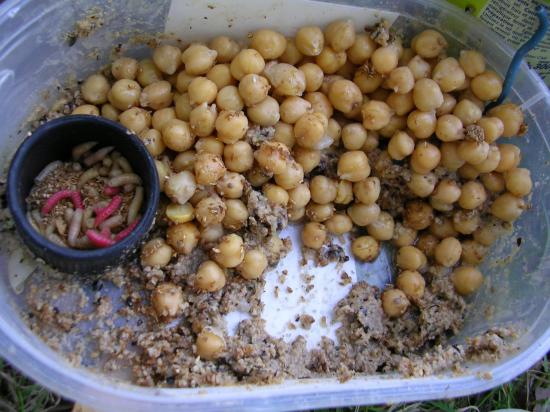 2 BALLs of floor on ground of  100 grs corn and after trowing some piece of corn 10 or 20 minute each time.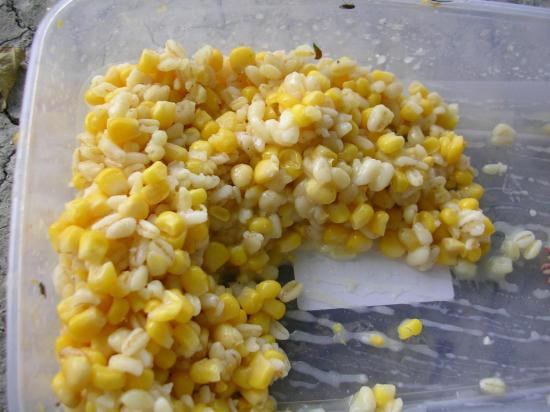 blend very good for carp ( ebly dry 300 gr = 1 kg cook per 80cts euro)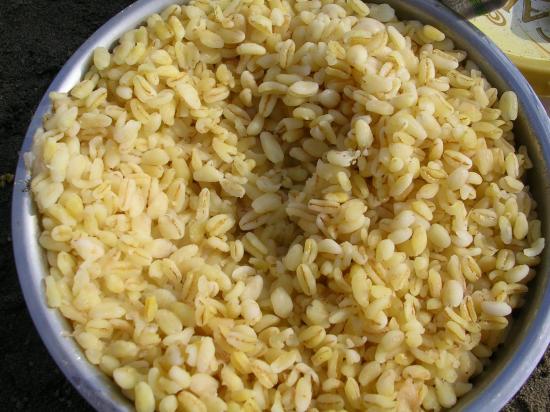 You have to note that trowing regularly maggots is very efficiency on carp fishing  same thing in river, but very expensive in maggot's quantity.
Maggots
About Modele of my bait sling (catapult) i had used a 10 to 20 meters powerfull distance.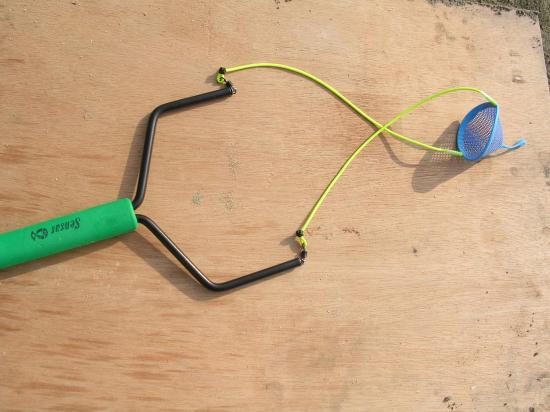 for flat float fishing the hook's line will be stand on the bottom in totality, and be of 1 meter lenght minimum.
"J'ai utilisé une plombée groupée à ras du fond étalée dégressivement sur 50 cms."
 To pole feeder fishing
use a 30/100 line to main line and 25/100 to make your hook's line, you will have less breaking line into rocks.
 I had used grounbait special feeder cause it smell more quickly in current, but in start i had to put 2 ball of floor with gravell and make a ground of corn, with cube of cheese.
 The place product big fish UPer THAN 1 KG after 10 minutes.
TIPS  for flat float and pole feeder fishing  in draw click under

Montage flotteur plat et pole feeder (29 Ko)
To conclued many kind of species hooked DURING CARP's pole FISHING
bream,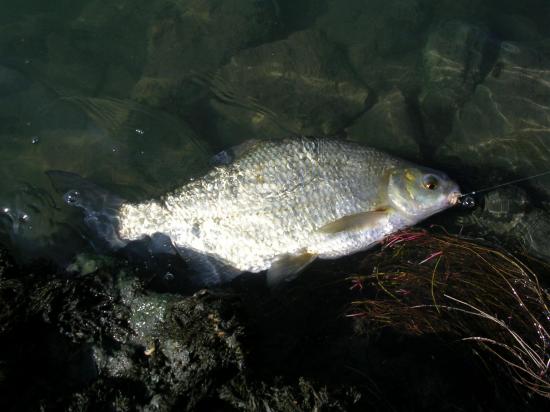 carassin,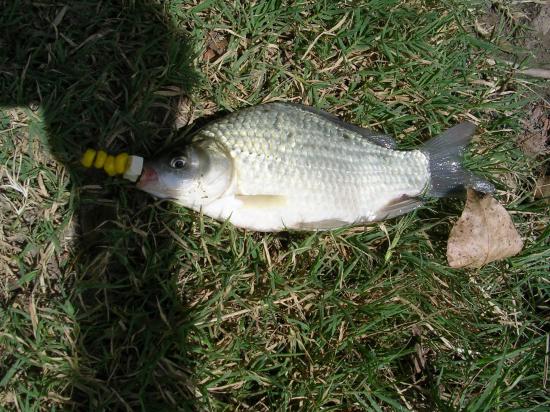 ROACH,
catfish,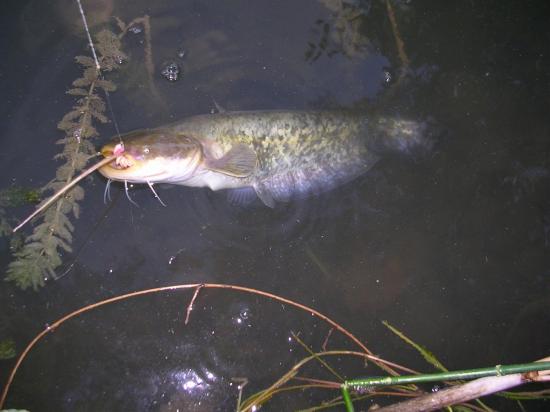 anguille.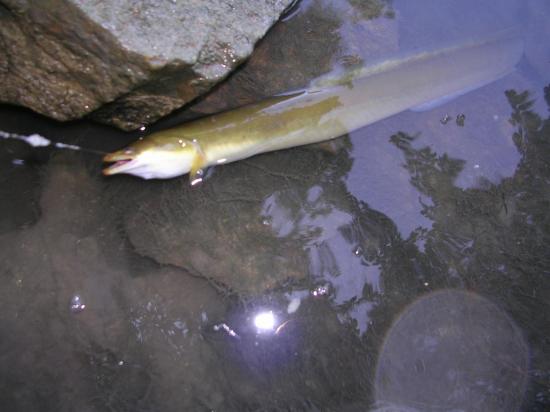 and pike or sander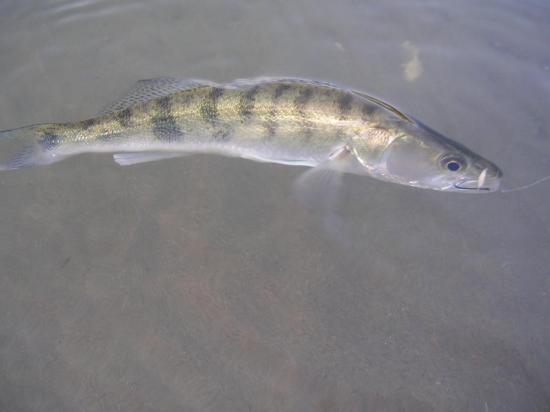 With no specific rod was difficult to fish  catches up to 6 kg, the power of first rush is incredible, and block next rush with a head pole rod not so powerfully is difficult.
a ELASTIC SIZE 2 mm  is well to preserv rod and is able to break 20/100 ligne in case of, or open number 12 hook, and save rod from error of fisherman.
But no dreaming that is elastic which catch carp and not rod, after his hit carp make a run of 10 to 15 meters jut in downing current or going straight in opposite side border, just at limite of breaking line, that i tell you don't put your rod up in the sky you'll breaking your pole!!!!!
Quality of elastic is the main part of problème cause 2.2 mm can be less power full than other 2 mm from other dealer or had less a long strenght during fight , or no quality and breaking quickly.
trY SOME and evaluated your self. 
A detail !!!! in case of breaking hook's line on catch don't put your rod up, is knoting certainely.
 Have a nice time to catch carp on pole is beter amazing than to catch she on reel fishing and make a fight of 10 to 20 minutes is ever a good thing.
Résult :
 A barbeL 2 kg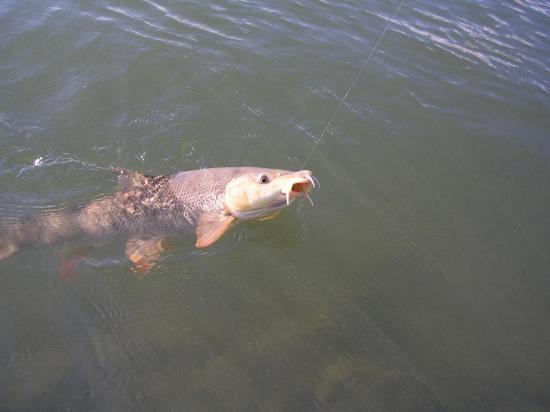 1KG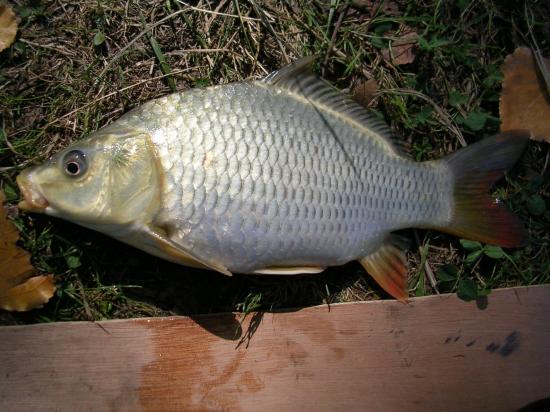 2KG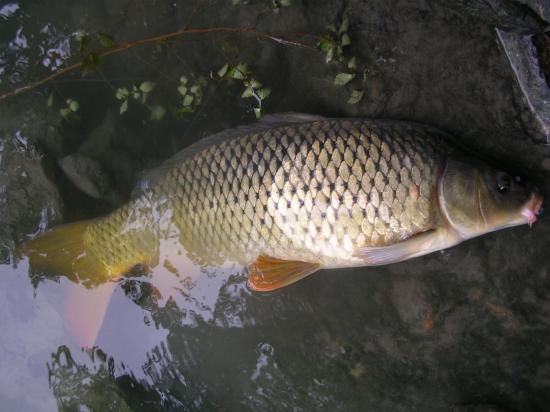 4KG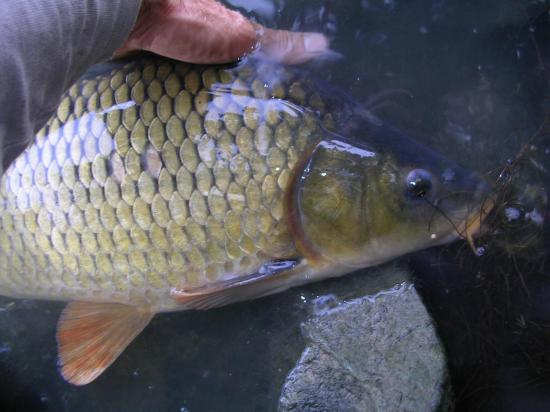 6KG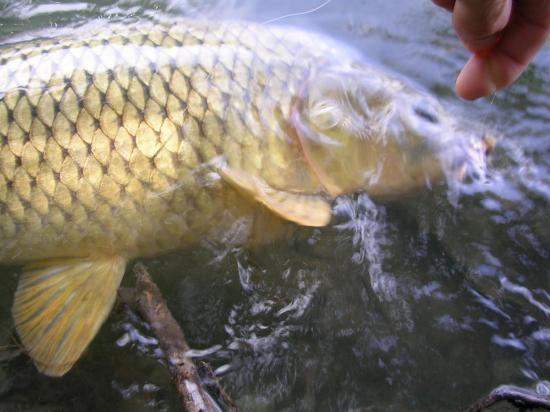 8KG