To fishing blue fish the best time is the flow tide times  don't mater about hour of starting flow.
we  need 1 rod power of 120 gr  used in surf casting for example, or a light trolling rod 12 to 20 pounds, a reel with 300 or 400 meters of 35/100 line and the reel should be  retreiving 1 meter per turn cause the bait shall going 300 metre from  boat .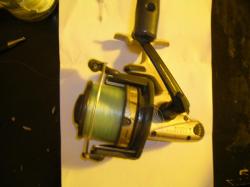 Tip click under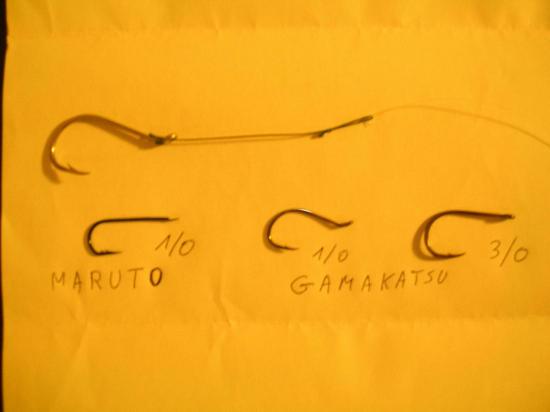 doc1-bas-de-ligne-pour-la-bonite.doc
 It's 6 o clock in the morning near the sea lighthouse of PLANIER A little island near Marseilles city ( 5 miles of coast)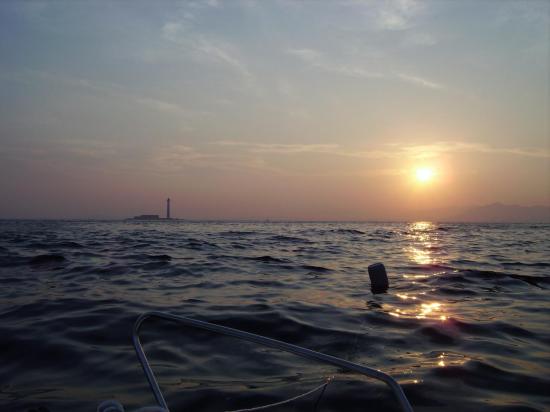 Anchor systême:( click under)
 doc1-ancrage-en-pleine-mer.doc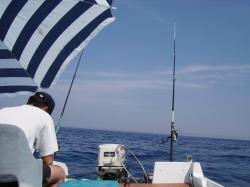 The blue fish have longue tooth pointed not very sharp but on the first rush it can cut 30/100 line and it's why i had put a piece of 30/100 bread betwen hook and line.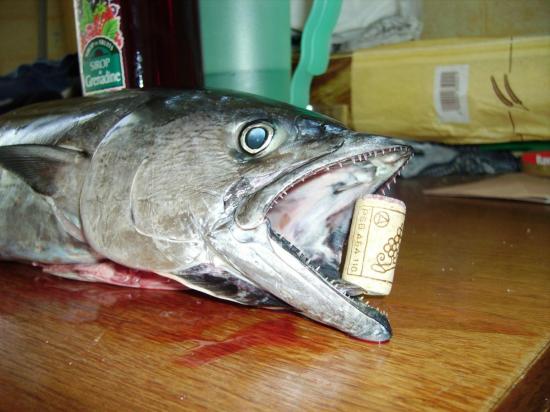 Let's see you the result 1 to 1 with my fishing friend, and many  unhooking fish.....