Kite's fishing is even used in australia, but it's possible to do  in france too, whith back wind and from beach.
Don't forget other users: boat should crossing coastal waters during trolling for example.
The objective of this sort of fishing is to cast your rig at  long distances from coast, which are  impossible to reach whith a rod and reel.
as It 's possible to put somes big baits, impossible to throw like live mulet fish.   
 Species recherch by that technic of fishing, are all kind's of blue fish, and red snapper ....(somes predators) 
 it is Not impossible to put a line with bait too catch sea bass or sea bream like worms.
 To better understanding about , look at my drawing under.
 peche-au-cerf-volant.doc
 The kite used are particular cause they had just 1 line, and made to stay in place in sky, dont matter about model just a kite very stable and enought powerfully to cast  your tip far and quick. 
 3 sorts of kite are sold on web, the parapents and the square, and delta SHAPE  .
The parapent shape are made to heavy tip with over size ligne, and square shape kite little weight TIP to cast.
My home made kite with old kite's part.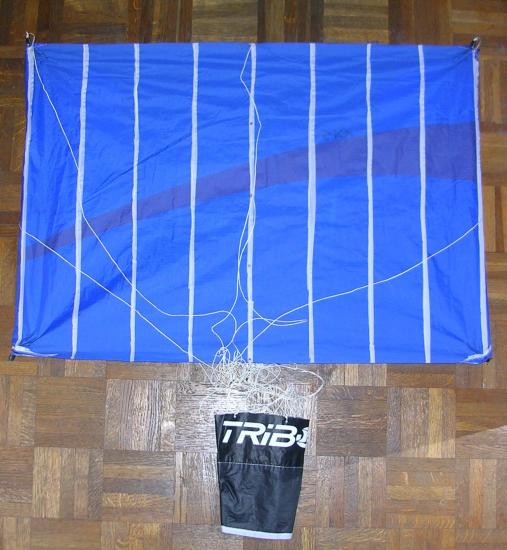 2 carbone rod to make a X in center into 4 pockets in corner's of, after is same thing like parapents just adjust all line length, and belt stabilize the fly.
Just will had to imagine yourself one....!!!!!!!!