On this wenesday 19 november, that's direction border sea named "la corniche" in  Marseille city ,a place not so far to spend good time in rocks.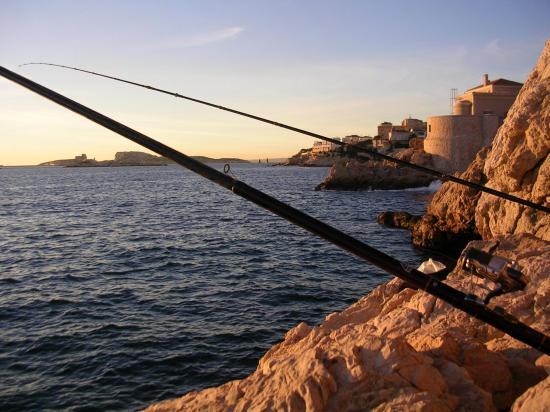 I had fishing all the afternoon.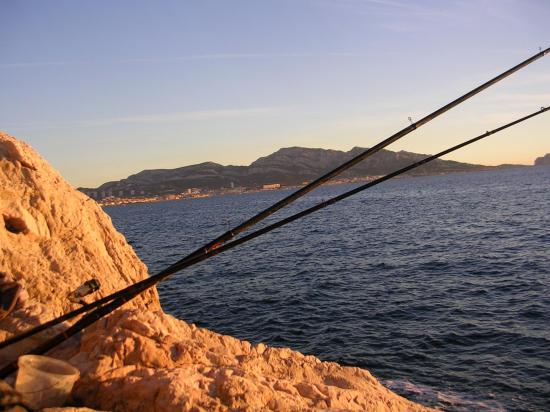 The tackle:
One rod "bolognaise" mount with 30/100 line with a 6grs float, and 2 meters of leader in fluoro size 17/100.
A feeder rod with a feeder cage of 60 grs and a leader built in 25/100 ligne of 40 cms lenght.
Concerning hooks that's will be number 6 or 4 gamakatsu.
I ll throw somes balls of floor made of ground bait and anchovy floor + cheese floor.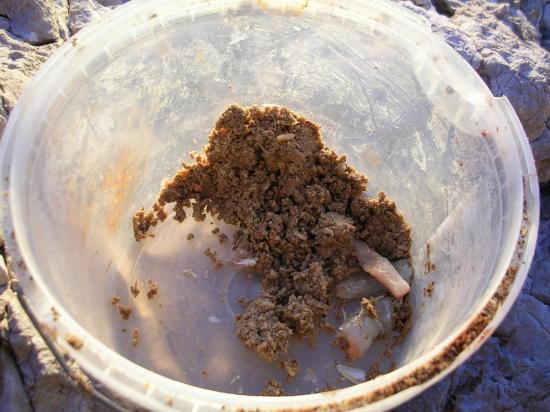 As bait i 'll principaly used big shrimps and mackerel filets.
So i throw somes balls on my place put around my bait , a piece of shrimp baiting on my float line.
And throw somes feeder cages.
To have all fishes not far around, i fish with my 2 lines on the same place, as just 6 meters front.
I had ever 5 meters depth.
I will fished somes rocks fishes, a "saupe" and a little sea bream.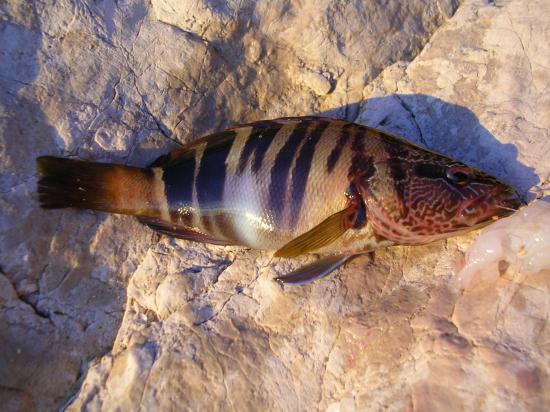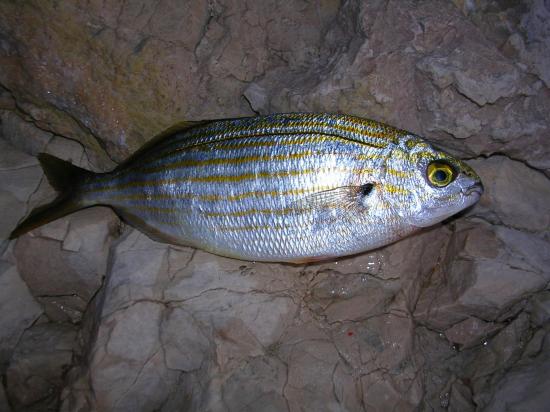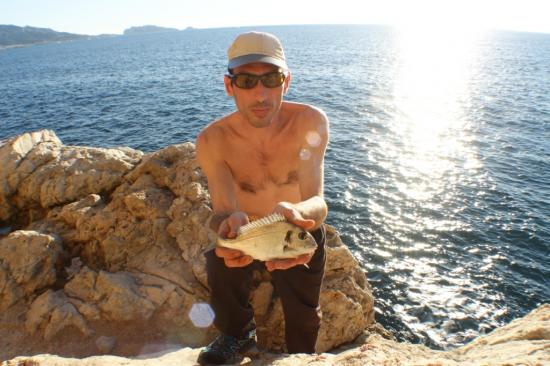 That's all, i had ever caught somes and it's good , during a warm days of november.