I present you the technic of saltwater float fishing . In this technic i have been using a waggler mount on slidding tip.
The place where i had fishing from rockes have a depht of 14 meters at 20 meters from the coast.
To practice the salt water waggler fishing it's essential to choose a float of weight up to 20 grs cause as in flat water sea it's stay in place and vertical quickly.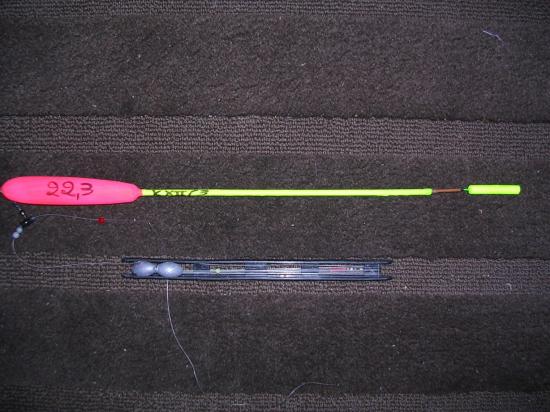 The attach of float  and his bead used to stop float against stop knot.
2 sling shoot to prevent float from hurt of main weighting during cast.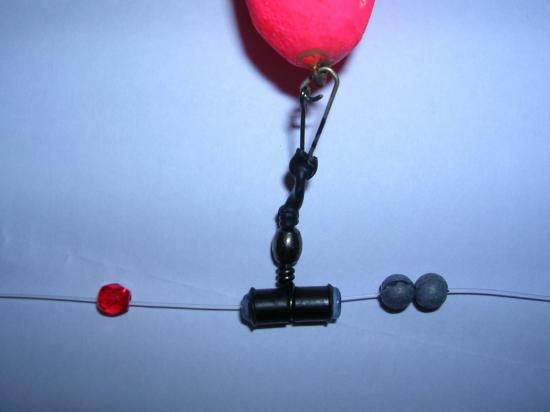 The main weighting was stopped by a little sling shoot used to have massive weighting during cast.
A triple rolling swivel prevent leader from twisting during retreiving.
I used a piece of silicon tube to straighting line.
The yellow bead has been using to prevent hurt of lead under swivel knot.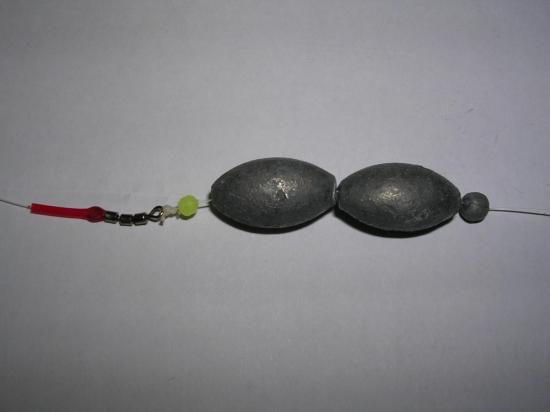 I have used a leader made of fluorocarbon size of 17/100 and from lenght of 2 meters  and a hook number 4 likes used in trout fishing.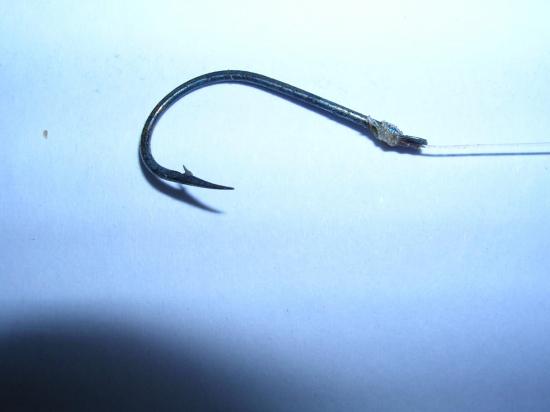 The stop knot: in this kind of fishing to prevent the knot's place changing i use a second knot side by side from the first.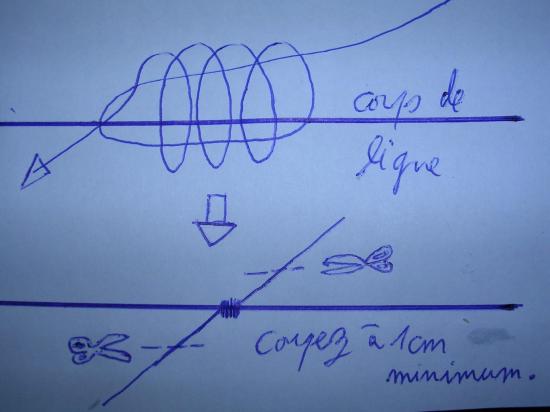 That's the draw of mount :the slidding waggler tip click on link under. 

Montage flotteur anglaise coulissant pour la mer (29.5 Ko)
And the best catch of day , a silver fish of 710 grammes.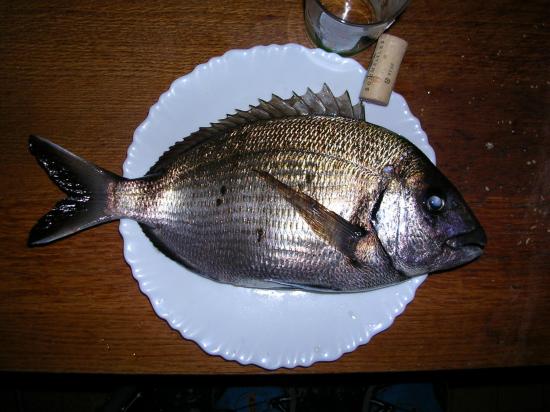 Don't forget your net cause in that fishing we have to use slim line to catch somes fishes, and it's necessary to remake the hook knot each times that's we have a toots damage from fish under leader.  
That's why we had damage of toots under leader!!!!!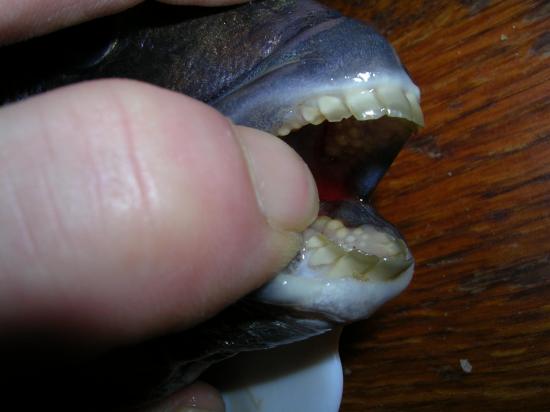 Bait used was shimps, cut in two pieces or in filets in longer side  .
To have well floatting of waggler i had less leading my line from 1.3 grammes.That's make a 22.3 grammes float leadded  at 21 grammes.