Into this report i 'll try to present you the coastal trolling fishing.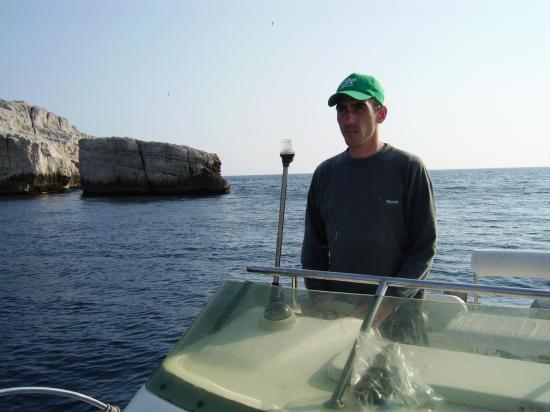 I make trolling fishing in Marseille city bay and most of time in coastal area.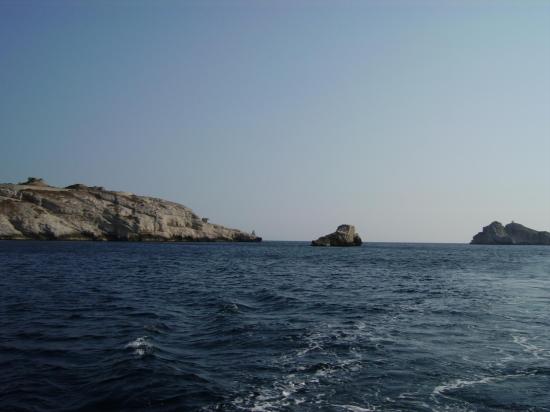 Make trolling near point  if you known places, that's good places to find somes catches.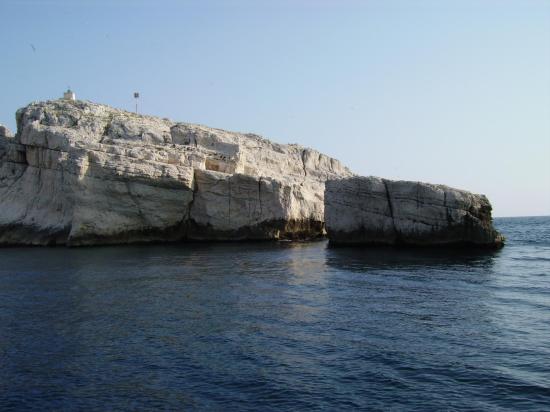 Lures we can using in trolling fishing:
The yozuri 6.5 cm,that's a little small but to catch blue fish or sea bass that's perfect.
The red and white to used during night trolling!!!!!!


A immitat of anchovy a perfect prey during journey.

 That's is a daiwa and it ringing more bass song see next to know if it make some diférence.

Hard bait in two part make more vibrating.
Into sort of rappala the grey is a good color to imitat mulet.

One deep runner en rose et 13 cm swimming at depth of 4  meters and can be used lonely without lead mount on your line.

Let you at your imagination a vibrating sking used seems like a tail can make diférence.
With a hard bait rig it possible to ad a teaser 1 meter distance, to simulate a hunting.

 The white eel's lure to the night.!!!
The lead spoon in 100 gr from flashmer for sea bass and pelamita, take care about tuna!!!

 I prefer used the small size in 30 gr like an anchovy.!!!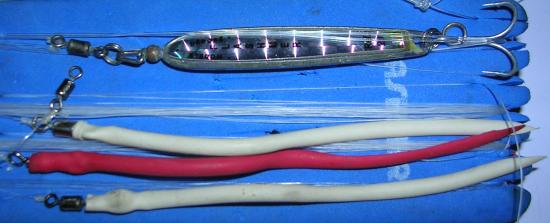 The red eel lure to the day light it will catch a fish average each time.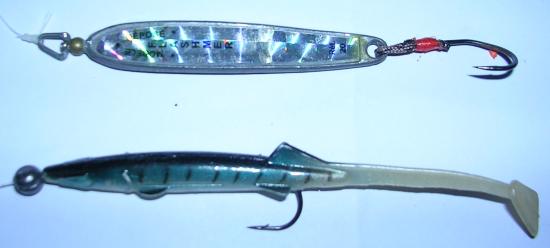 The raglou used like teaser in 5 cm size or lonely in  9 or 11 cm size or more.
A little split shoot permit to enlarging lure from main line and grow up chance of catch a shy sea bass.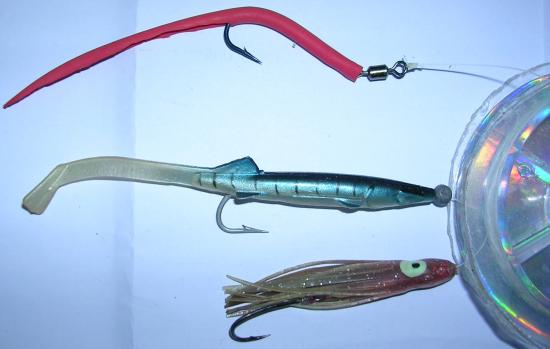 It possible to trolling 3 lures but take care about dentons they will break your line in parts!!!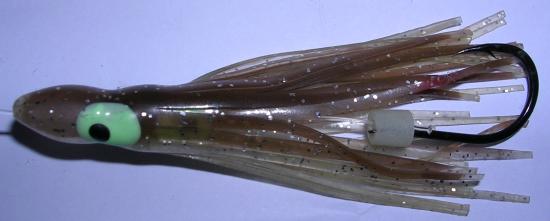 A little squid lure 5 cm like little live squid will be used in april or after.
The  raglou  mulet color  .
 If you whant biger lures, shad are perfect lures but your tippet will be up to 60/100 cause denton or baracuda attacks.

 To people woes not afraid be big amberjack you can use squid lure like the size of a live squid.

 A oui il ne faut pas oublier la traditionelle peau en bonnet de bain pour les loup c'est vraiment très éfficace car ça vibre super bien.

 Ou le modèle en peau de chèvre naturelle.

 Pour le thon sur du 60/100 mini on peu trainer des octopus lestés plus conséquent.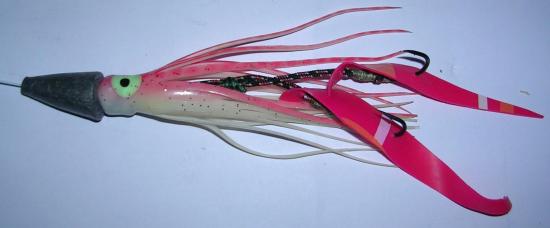 Un anguillon formidable parait il pour les bonites il fait 13 cm et émet de très fortes vibrations en ondulant.

 Les plombs utilisés pour la traine:
Les balles percées ici une 40 gr.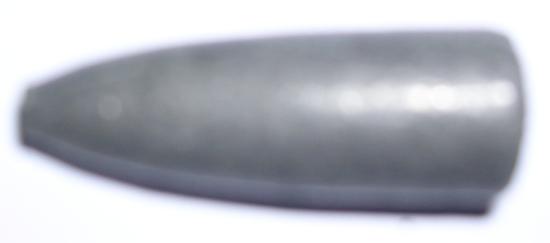 L'olive longue speciale traine ici 90 gr.

Un simple plomb carpe peu faire l'affaire en 100 gr mini et sans son tube anti eméleur.

Le top des plombs de traine le plomb banane il à très peu de prise au courant et avec 500 gr vous pouvez déja couvrir pas mal de profondeure.
A utiliser en direct sur la ligne ou comme ici en montage potence.

 L'agraffe surf qui sert à la fixation du plomb en potence sur l'emerillon du bas de ligne.

 Un plomb maqueareau de 1 kg revisité en downrigger.
Pour ceux qui en ont marre de treuiller leur  poisson accroché à une ligne avec 500 gr de plomb pendant le combat.

 Les pinces déclencheuses à régler léger quasiment au niveau du poids du plomb voir un peu moins!!!

 La pince déclencheuse maison faite avec des manche de couteau et la machoir de rechange de la pince ci dessus.

 En parlant de down rigger il vous faudra un montage pour trainer un vif dans le genre un petit severeau pour nos amis les denti et les serioles mais attention au thon ne trainez pas trop en pleine eau car le hasard!!!.....
Avec du 1/0 ou 3/0

 Avec des 6/0

 Les moulinets.
Pour les anguillon un 35/100 ou 40/100 monté sur un moulinet en 5000 ou 6000 c'est parfait.
Voir même une petite tresse en 30/100 de 200 metres peu être suffisante.
A monter sur des cannes type surf casting leger ou petite traine de 10 à 30 livres.
Pour les gros il faudra du fil et 500 metres c'est déja pas mal en tresse de 35/100 minimum.
Là je l'ai monté sur une canne silure, si jamais c'est un thon c'est un peu juste.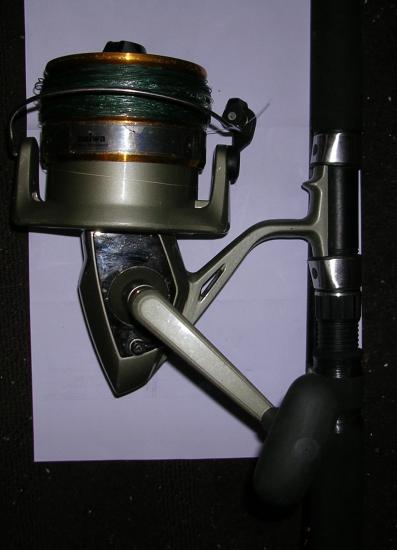 Pour la traine cotière un 60/100 sur un tambour tournant de 350 metres de contenance c'est un début mais il risque de vite être à cour suivant le poisson surtout si l'on traine à plus de 100 metres du bateau.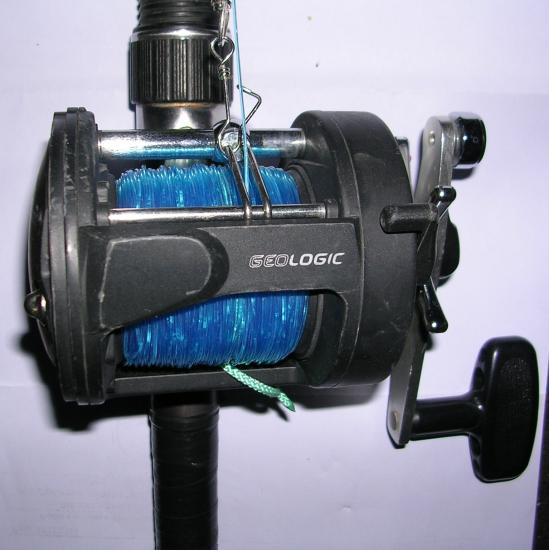 Donc un peu plus sérieux 500 metres de tresse en 40/100 avec une tête de ligne de 100 mêtres en 80 /100 pour les plus gros en plus sur une canne de 30 /50 livre cela fais un super petit downrigger de dépanage.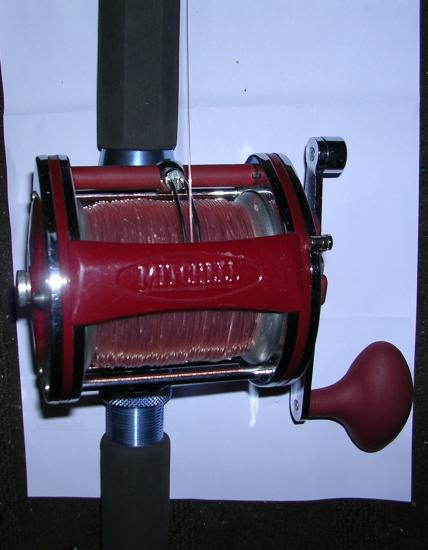 Bon pour les details je sais il vous faut le dessin des montages donc c'est juste en dessous cliquez!!

Dessin traine word (34 Ko)
J'aurais mis des poissons en photo mais la dernière fois j'ai fais qu'un chinchard de 20 cms alors je completerai plus tard!!!!!
Les poissons que l'on rencontre en pêche en traine:
Pour les photos merci wikipedia l'encyclopedie libre de droit.
Le maquereau.( SCOMBER SCOMBRUS )

droit d'auteur:© Hans Hillewaert / CC-BY-SA-4.0
Le chinchard

Auteur Foundling
GNU Free Documentation License
Version 1.2, November 2002
Copyright (C) 2000,2001,2002 Free Software Foundation, Inc.
51 Franklin St, Fifth Floor, Boston, MA 02110-1301 USA
Everyone is permitted to copy and distribute verbatim copies
of this license document, but changing it is not allowed.
 
 
 Le becune ou brochet de mer:
C'est en fait un baracouda miniature qui ne fait que 4 kilo maximum pour 1 metre.

Sa tête est plus pointu  que le baracouda et ses rayures sur le coté ne sont pas visibles à l'inverse du baracouda qui est bien strié sur les flancs.
La bonite.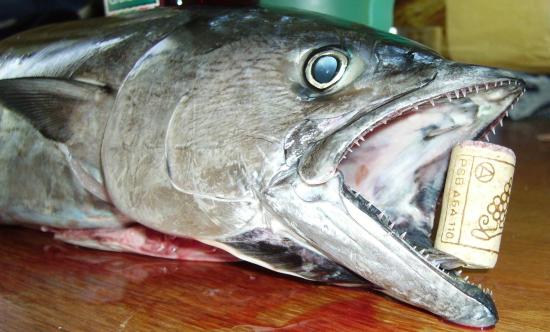 Des dents pointu mais un nylon 30/100 est quasiment suffisant si vous ne forcez pas pendant les rush.
Le loup ou bar ( dicentrarchus labrax)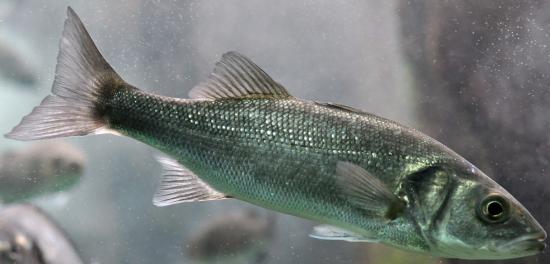 © Citron / CC-BY-SA-3.0
L'oblade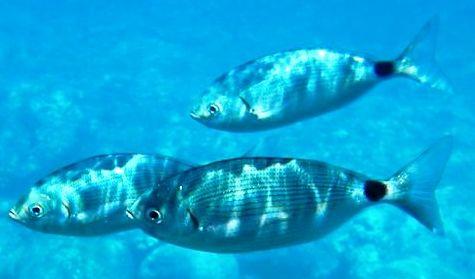 auteur :Alberto Romeo
 Le denti (dentex dentex)

Auteur:Etrusko25
Ce fichier est sous la licence Créative Commons Attribution-Share Alike 4.0 International.
 La seriole.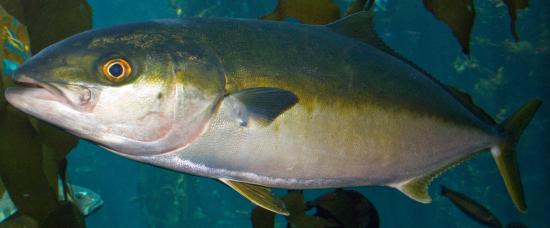 Cette image a été originellement postée sur Flickr par brian.gratwicke à l'adresse http://flickr.com/photos/19731486@N07/5625034070. Elle a été passée en revue le par le robot FlickreviewR, qui a confirmé qu'elle se trouvait sous license cc-by-2.0.
Voila donc un petit resumé de ce qu'est la pêche à la traine côtière et désolé pour tout ce bordel de droit d'auteur et de source sous les photo mais c'est obliguatoire.