The 8 march 2015.
That's sunday, so driving my bike to  Mont rose at Marseille city, to have a float fishing party.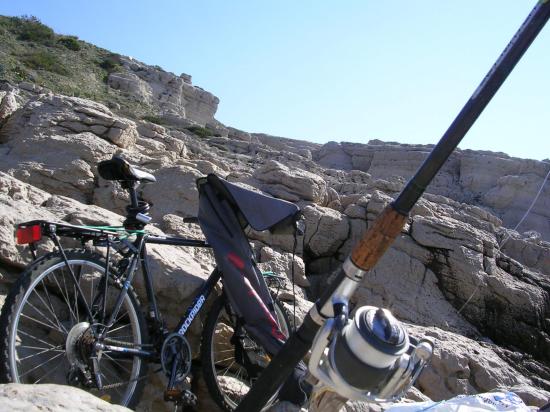 I had bring 2 rod mount with 30/100  line and the second mount with 25/100  line, with 45grs and 25 grs float.
Concerning leader i had used 23/100 and 20/100 line. Concerning baits used, i stay faithful with my shrimps filets tied on number 8 long shank hook from VMC.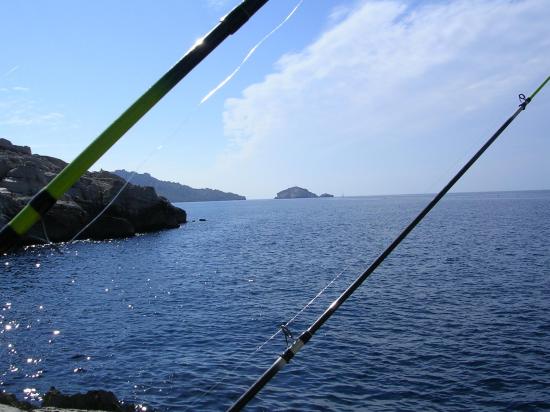 First fish.
A beautiful snaper of 400 grs in his area sawn from top.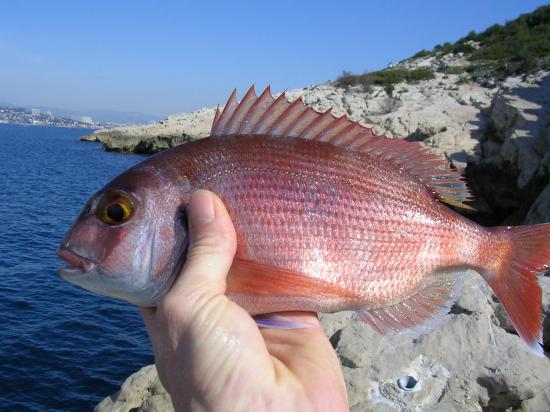 1 hour without bite then after a little ground baiting with feeder halibut ground bait + wet bread .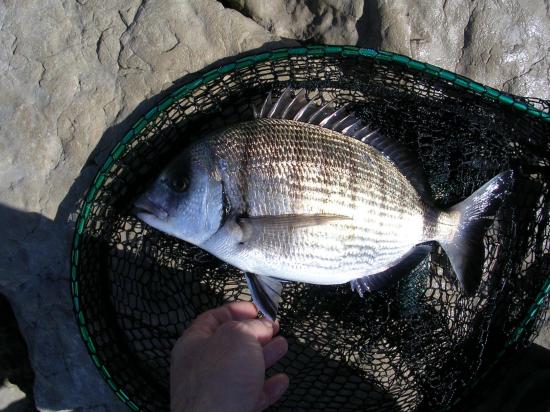 A big " sar "of 700 grs.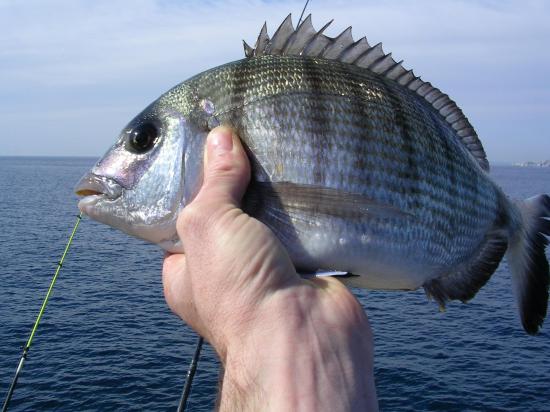 He came back as picture tought cause i ever catch a big  2 month ago, and it will make pleasure to an other fisher to catch so beautiful fish.
My waggler rod was at their maximum of powerfull, under 15 meters depht   it was just less as so as!!!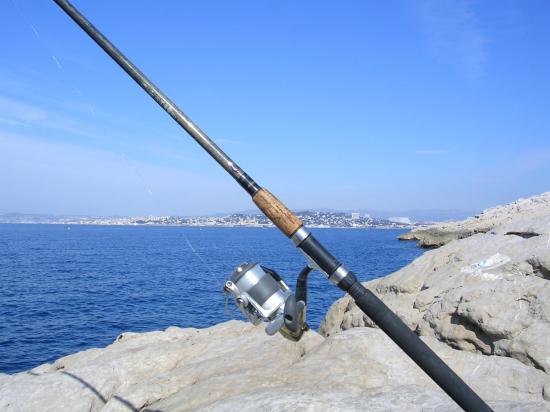 Sea was really flat and impossible to miss bite so at 30 meters from coast.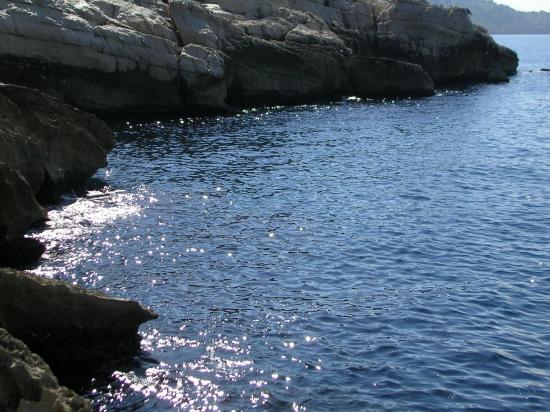 View from  side of Marseille .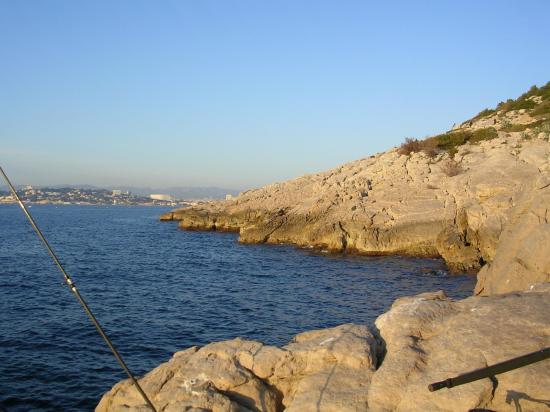 So a good afternoon with temperature of 15 degres well busy.
FIN