The fishing technic named "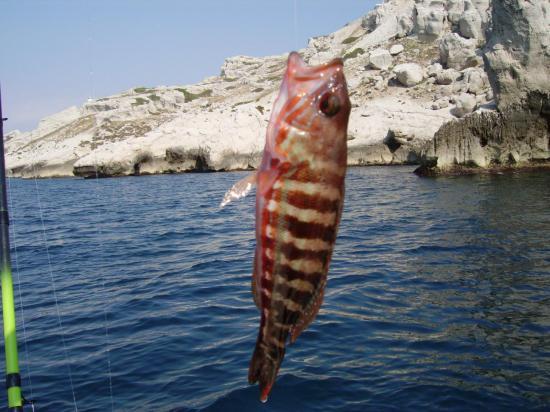 palangrotte" is very simple. That's possible to catch some little fish and cooking a soup of fishes.
Main captures are " girelles" and"serrans",with somes "labridés".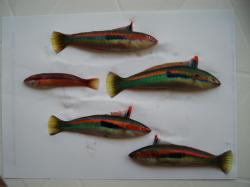 Then it possible to catch bigger fish like sars , oblade, pageot, snaper , sea bream.
Concerning baits we need some shrinps or worm.