Fishes in pan size of 700 grs and 350 grs , for 2  or 3 persons.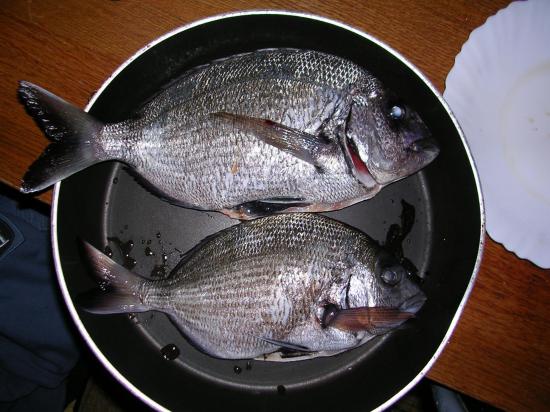 Put cutting onions in the stomach of fishes.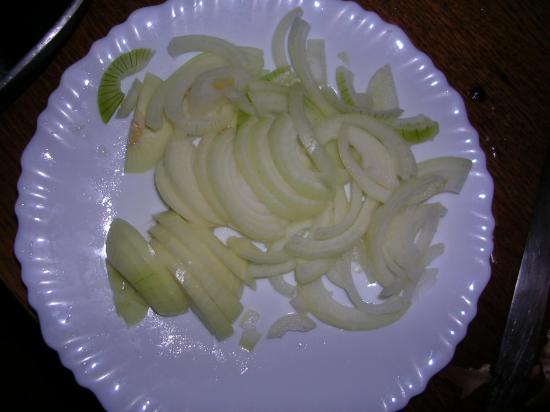 Tomats  ad inside of fishes and the end of cutting ring in pan.
Put potatoes piece around fishes them will cooking with fish's juice.
Put thyme, salt and peper.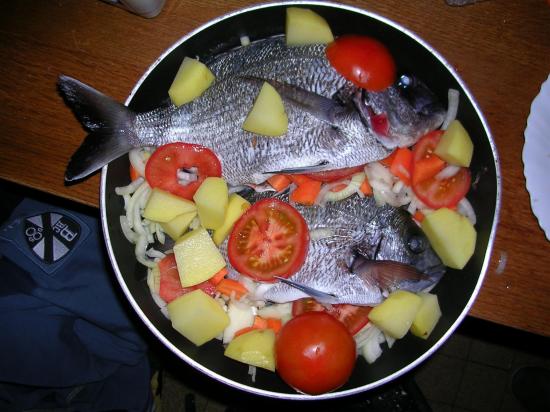 Make cooking in a hoover in 210 degreas during 30 minutes and turn fishes ever 10 minutes.
In case of you have doubt that was really good, tha's just staying part after meal!!!!!!!!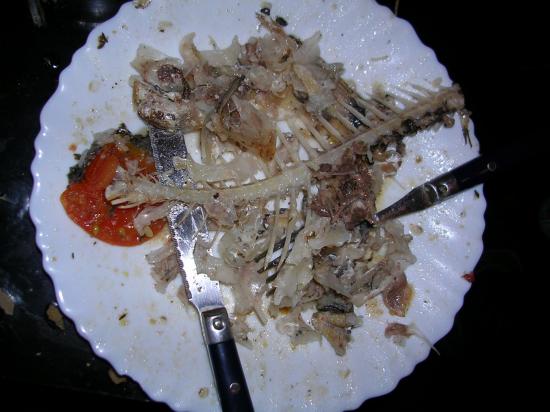 Have a nice meal so, you can put the juice from lemon before serving, and it's possible to put some white wine during cooking time, but nature receipe it's ever tasty.