The tackle: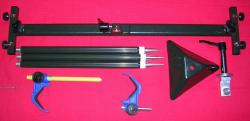 That's just a rod pod and 2 pole  rest diameter of 16 mm mount on piece of tube.
Rod pod in action.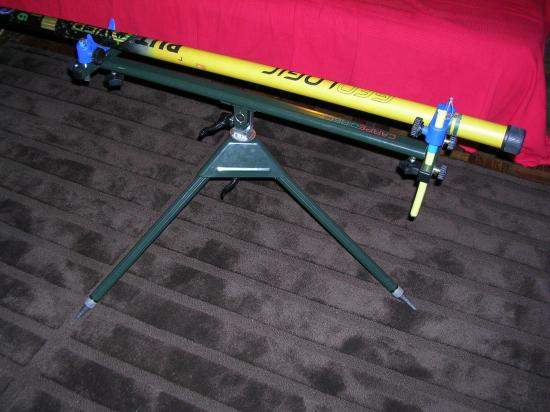 Notice to, i had put a loop of braid on my rod, it 's possible to block it with nail under back pole rest.
Mesh for pole .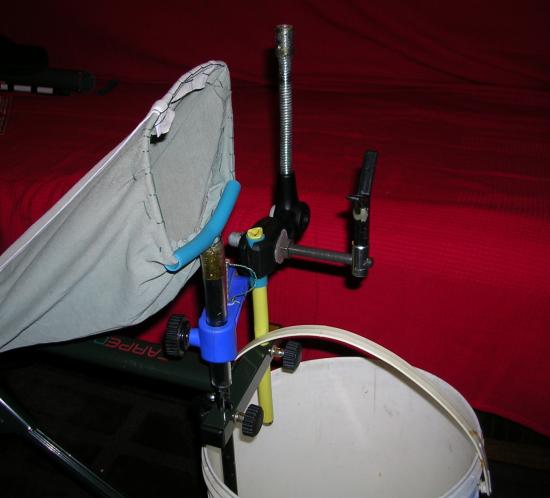 Rod in 2 parts and his head ready to baitting.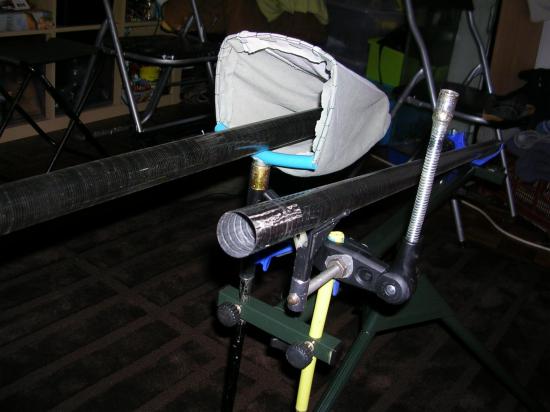 To have well stabilitie, not so beautiful, a 10 liters bucket wich be fully with stones or water.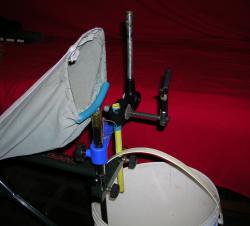 Picture about roach fishing.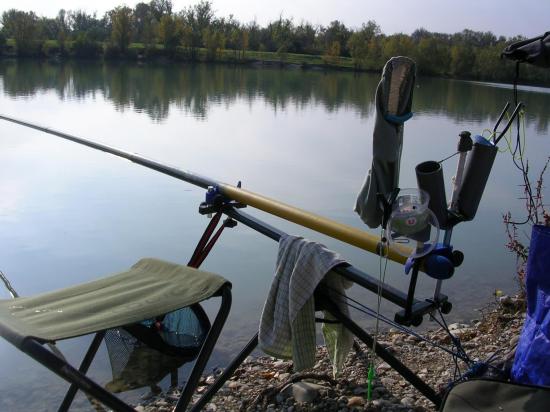 Picture about pole feeder fishing at 2 meters up  water surface and well attached.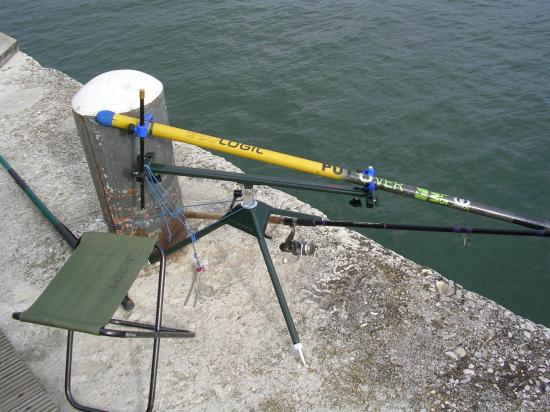 Really practical this rod holder !!!!!!!!!!!!!!!!!!!!!!!