Little fishing party in Couronne city, near Sausset les pins city, coast is made from rock under 15 kilometers long, and bottom of water sea is made of rock on first 6 meters and  depth no so deepest  for 100 m far  coast. 
Fishing   is realy difficult the first 10 or 30 meters had just 3 meters depht and difficult to retreiving fish.
Morning place(near beach )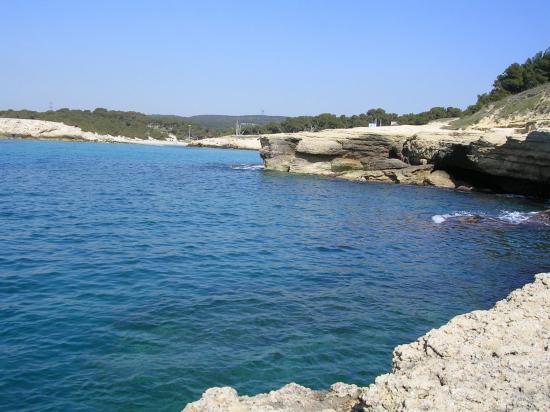 I principaly trying to catch some sea bream but not the time talking about tide, many rock fish bite.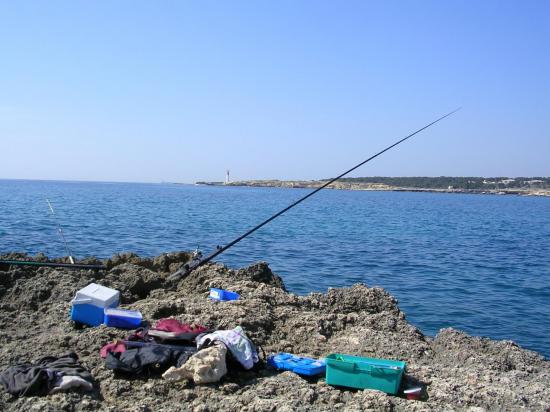 That's all for the morning time 1 rod with slidding rig and one 7's meter rod with float of 6 gr under 4 meter depth.
with  big shimps baitting.
Coast and sand at 15 meters distance.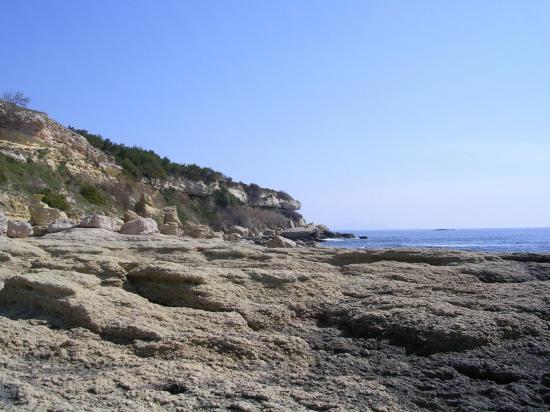 Afternoon place( sealighter of Caro)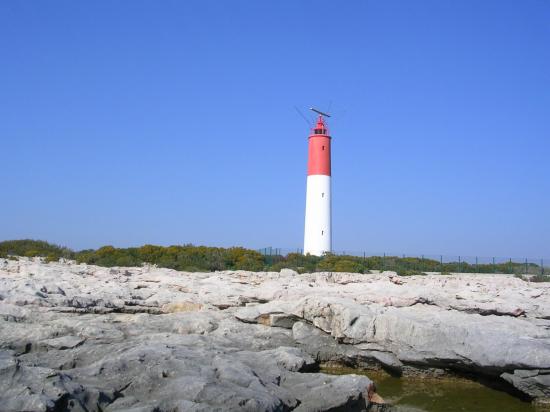 In rock in front of sea lighter, i put 2 rod with slidding rigs.
Place is difficult to fishing 1 meter depth at 10 meters from coast and farest just 3 meters depth , and just to tell you i haden't take my time during retreiving line.
 I use 2 technics
1 rod with heavy sinker of 110 gr to cast farest  80  meters of coast.
and an other rod with 20 gr sinker to cast betwen 40 and 60 meters far, to be used when sea is quiet.
 Port de bouc city in bottom right side of picture .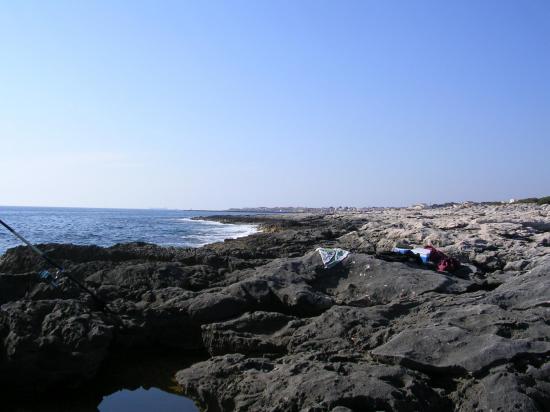 Not really big fishing basket but somes well colored fishes from mediteranean sea , and beatiful sun from march month day.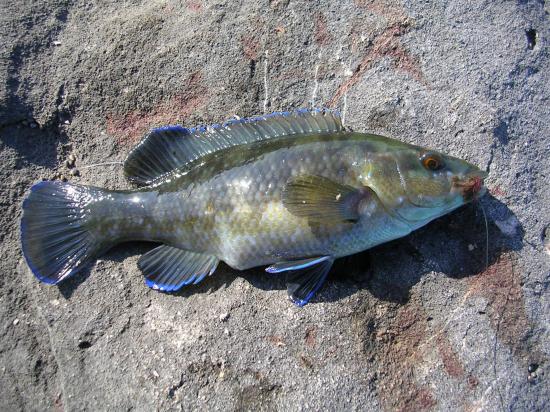 Likes any times "le serran chèvre"