To do feeder fishing.
We need a sensitive tip rod that essential.
To use in river rod power should be of 100 to 200 gr and 3.9 to 4.2 meter lenght.
tO lake fishing rod's power may be betwen 40 to 80 gr and lenght just OF 2 .75 meters.
 The reel is 4000 size with nylon size of 16/100 to 30/100 depends fish species and place.
I personaly use 35/100 line just to carp fishing in river.
No need to explain rigs which  are drawing every where on web, i use each time a slidding simple rig like with a sinker, with plastique bead rolling swivel  and a hook line of 20 or 40 cm lenght.
My différent feeder cages:
From your gran father 

Normaly use with potatoes cooking in water boille, carp like it with a cube well prepare cooking like bait on your hook. 
tHE HOME MADE model working well too.
Simple flat feeder of 20 à 60 gr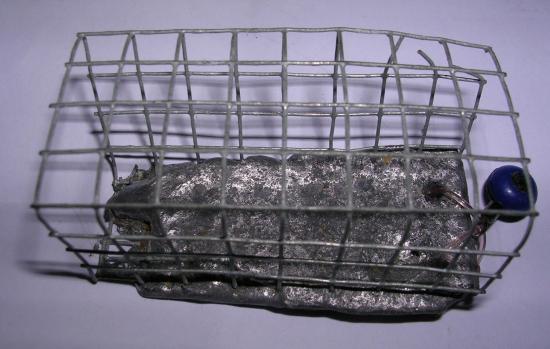 The feeder who's you never lost cause cages are made of plastic (no make publicity but that fox's 45 et 65 gr)
Plastic cages don't be blocked by rock!!!!

Home made plastic cages .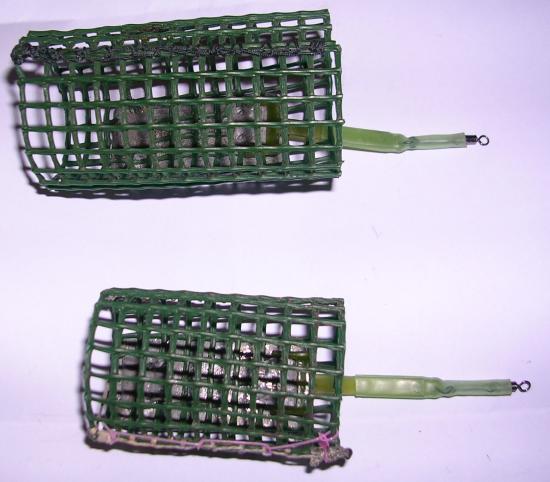 The method feeder
Home made with metalic box band 1 plastic tube and iron wire  PUT into mould of plaster.
before go fishing you'll had choose well tip power. 
Tip from 0.5 oz to 3 oz generaly ( 1 oz= 30 grs...)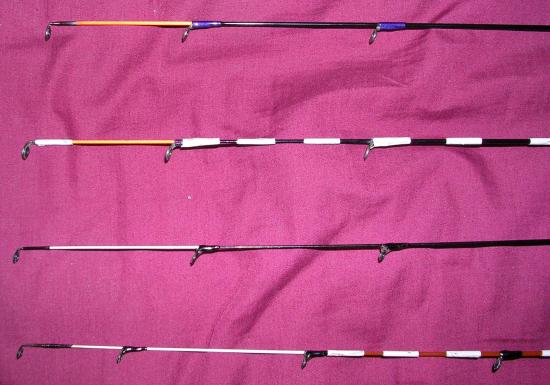 Choice is done depends of current powerfull, and fish species.
The groundbait that was used can be simple groundbait to roach fishing  or carp groundbait just let it sticky to wait more time before  retreiving.
sPECIAL FEEDER FLOOR CONTAIN pv1 a floor very sticky.
I will forgotten my  fake baits, plastic corn....SOmes idea of rig.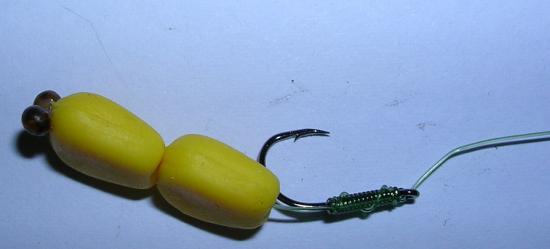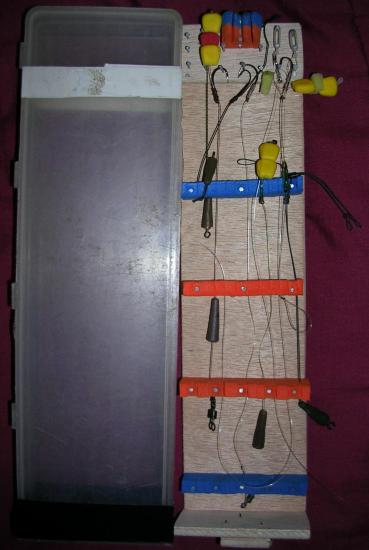 Don't forget pellet band on hair rig, that 's good  presentation for big pellet, i use 16 mm size perfect for bream or carp.

Notice too ! swivel protection, for no knoting during cast .

Feeder fishing in river is done near border, cause their is less bottom hooking and feeder no slidding on it, don't try to cast straight in other border just cast 15 meter downstream your place MINImum.
In fact in downstream cast your line is well extend and bite is direct and possible to hoocking quick. 
The last sort of feeder is pole feeder to use with a simple pole rod. 
yOU need a pole rod model like carp using, a small float near surface to well seing touch, a slidding rig built with 30/100 line and a hook's line betwen 16/100 to 25/100 size THAt's EVER DEPEND fish and stream.
Home made pole feeder mesh of  5 mm size .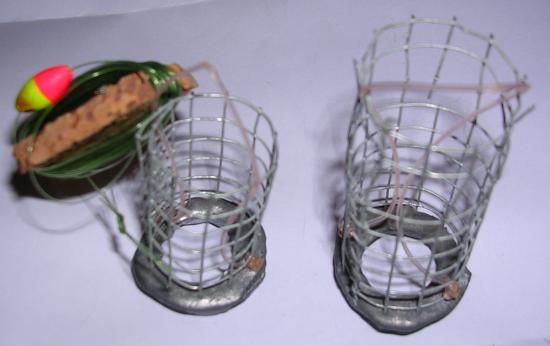 I use some trout float to see bit.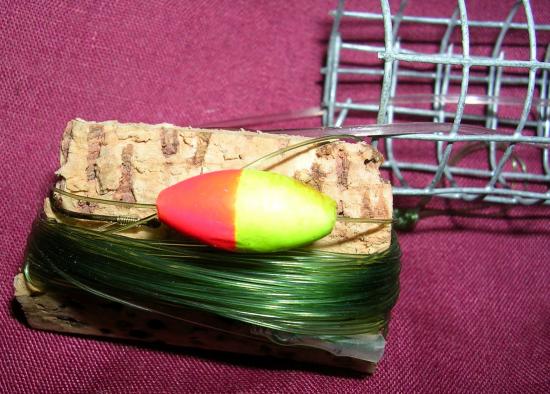 It possible to use in salt water but it will be an other story.......