A loop's link made in bread simple and efficiency for carp on pole fishing with a rubber!!!! 
The spider knot is made with 2 pieces of cutting rubber and the rubber from pole rod all parts put in shape of spider by a simple knot wich tied the 3 strands.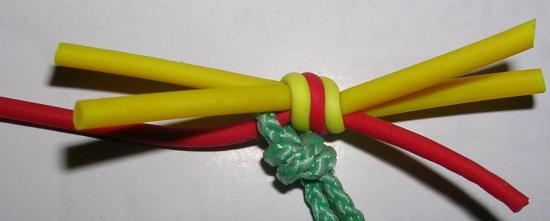 The bread's link made in bread of 50 kilo ( Tortue), tied with 30/100 bread to make loop from lenght of 10 to 12 cm long.
Replace into picture by a little rope (decathlon) 3 mm (120kg i think me remember?)

The complet mount rubber+ bread link+ ligne tied on loop.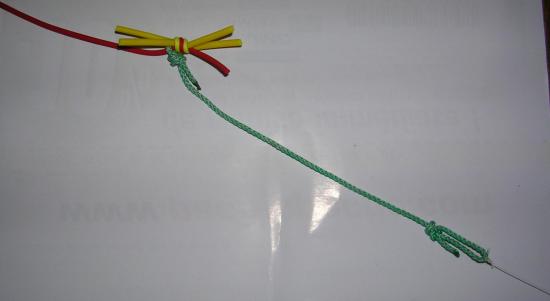 Drawing with explaination of how to tied knoot on bread to surrounding rubber and wich stop on spider knot.
CLICK UNDER LINK
 word-boucle-tresse-elastique.docVoila