What is and why doing yoursell a ball maker?
 First, a ball maker is a tool to make ball of ground bait of same size and so, same weight.
During somes kind of fishing like waggler fishing , it 's indispensable to have ball of ground bait well sized cause throw them at 20 meters with a special sling is even so difficult, and if you hadn't well sized ball that's a technical exploit to regroup all balls in a little area.
That's same thing in bolognaise fishing where we have to make a long way ground bait place at 10 to 40 meters far, and that's why well sized ball is important.
To making , whe need to go to a shop of art , or decoration supplier to buy 1 or more transparent ball used to put on chistmas three for example.
It possible to separe it in two piece, existing in size  30 mm , 40 mm 50 mm 60mm concerning interesting size.
Price of that ball is around 1 euro per unit.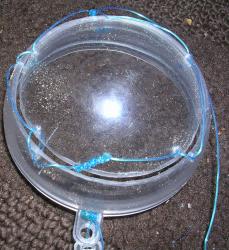 Each side had been cuting with a warmed  knife with a flamme, to have a extracting ball systeme, just by pressuring side after ball making.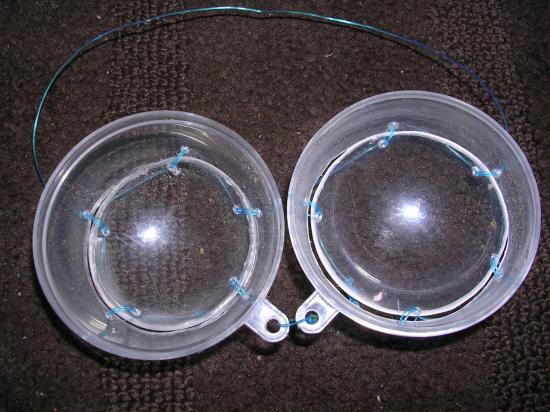 Personaly I have bought ball of size 40 mm that's make ball of a weight ever up to be throwing at 20 or 30 meters distance.
Both part and systême of extraction ball are tied with fishing line. 
And to have a easier opening i ad a handle of nylon.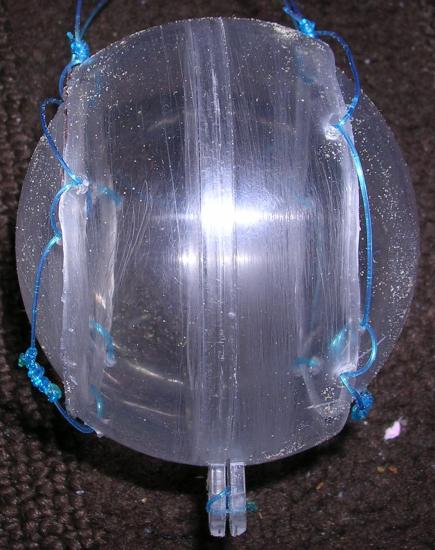 As so, ball aren't so round at the end of making , they have the same weight, and it's possible to compact them at the exit of our ball maker.
Have a nice homemading time !!!!!!!!!!!!