So a fly tying abut simple fly,  really atractive une small forest's river.That imitate simple brown fly.
 Tackle:
Hook size12 à 16
brown feather from peacock 
.
Special Plastic to make wings
 Brown Dressing line
2 feather from brown cockbird
 some varnish to finish.
On first time use a number 12 hook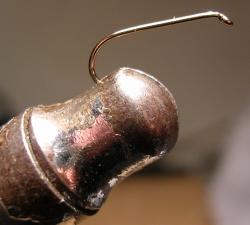 Put your mount line and blocked 3 paon's feather.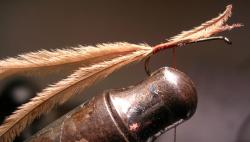 Turn on your feather to form back part of fly.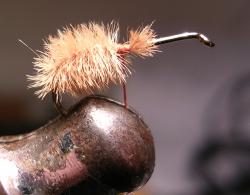 Take a piece of plastic to make wings.

Fold in two part your piece of plastic to make wings.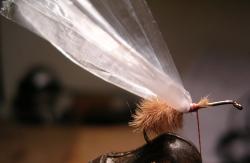 Cut it to well size as you want to have, that's formed wings.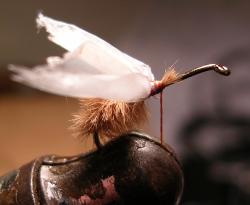 Fix on  two feather from brown cock.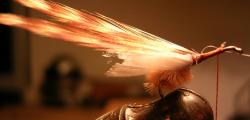 Turn on first,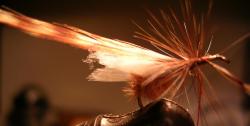 after turn second feather under first like palmer fly mount.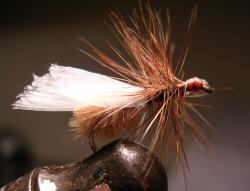 Doing head of fly and put 2 or 3 half return knot, then varnish.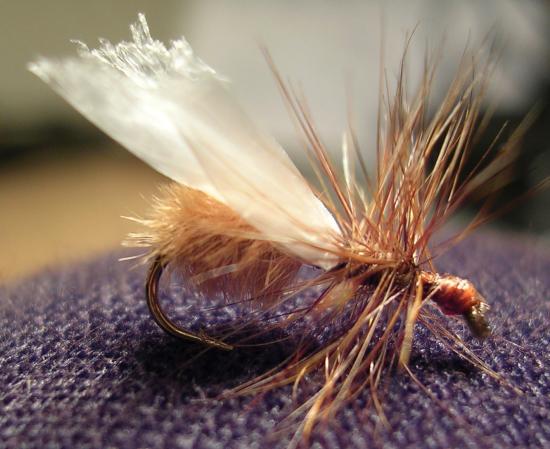 That's super brown forest's dry fly.