That's ever me to a quick fishing party in the end of the afternoon at the old harbor of Marseille city.
View direction of sea: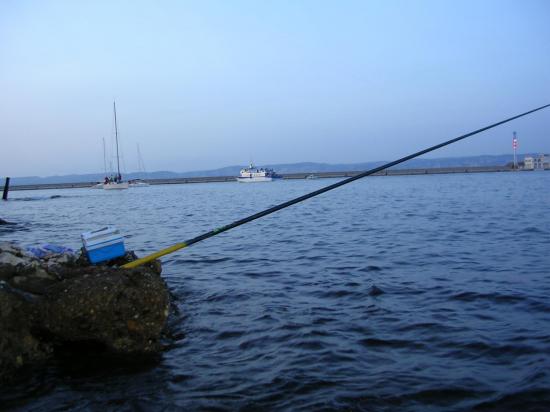 I had choosen the south side of harbor, it's possible to access crossing park of pharo.
View of inside port: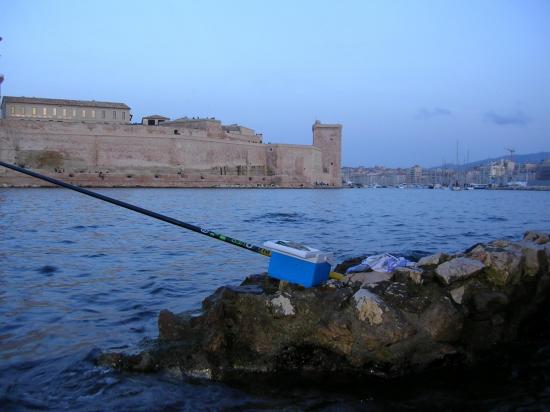 I had a pole rod of  9.5 m mount with main line in 23/100 one waggler float of 4 grs  and a leader hook of  1m20 lenght in 17/100 fluoro carbon
and a hook number 10.
I 'm baiting with  big shrimps pieces.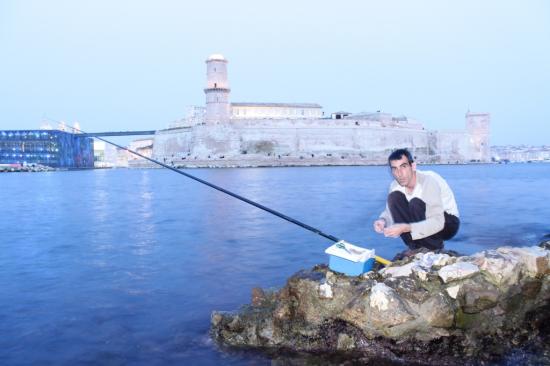 In starting, i throw 3 ball of ground bait ( sardine floor, bread, cheese flooor) and 15th of half mussels opened.
As the third minute, i caught a "saupe" of middle size, and i caught 10 average fish including " bogues, oblades".
A fisher near me had caught so, a big mulet of 2.5kg, a good sized fish, and a hard fighter( FISHER MAN had a 4 meters rod just!!!!!)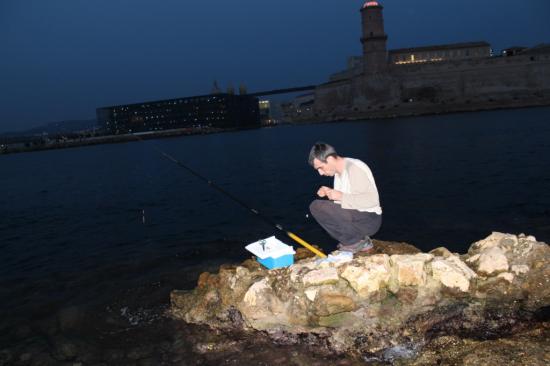 And so not really time to see night coming, and finally i ll caught a "sar" of 350 grs, so good for a improvisation end of afternoon in last minute!!!!!!! 
The today's fish was seem like this one.