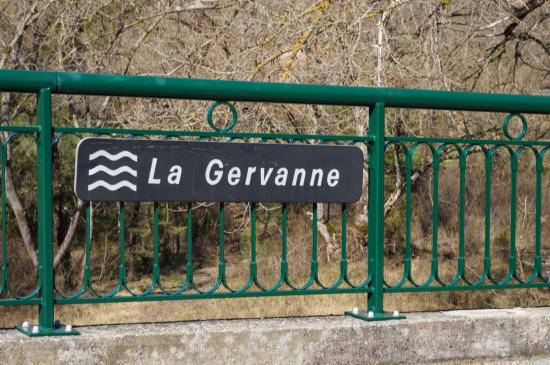 On this middle of afternoon , i had chosen to go fishing on Gervanne river in contry of Drome.
Name's place" les deux eaux".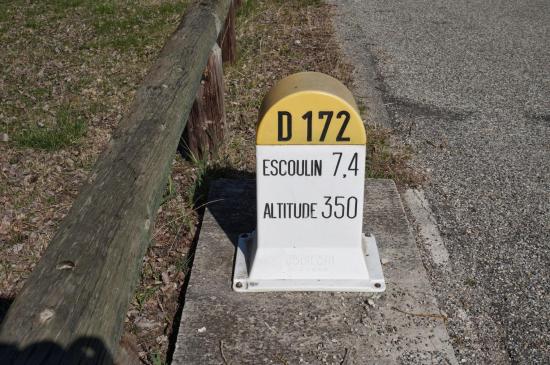 That's starting of fishing period, and waters are ever white from snow thaws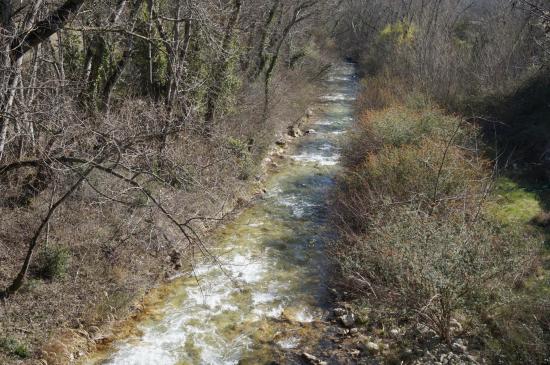 I  fished with train of 3 wet flies.
My fly leader line in nylon is simple 50/100 to 18/100 , 3 meter lenght + 3 wet flies tied under  16/100 et 14/100 line.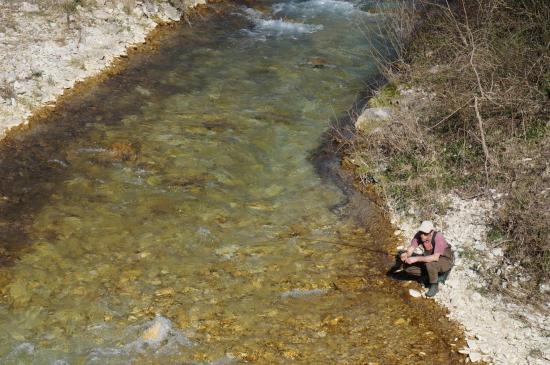 My uper fly is a wet may fly , a black fly, and a white worm fly .
i HAD A 10 Feet rod with number 6 sinking line type S4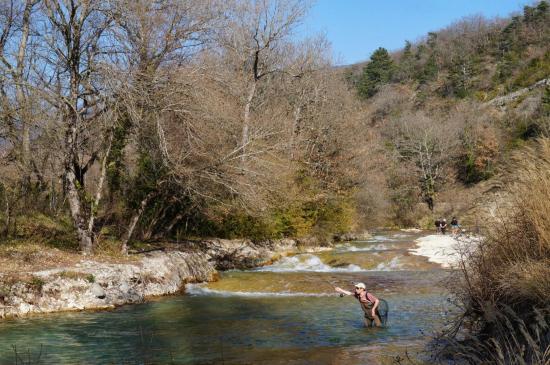 Flies i had been using.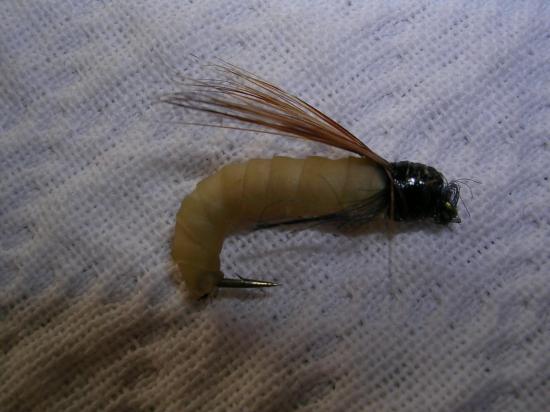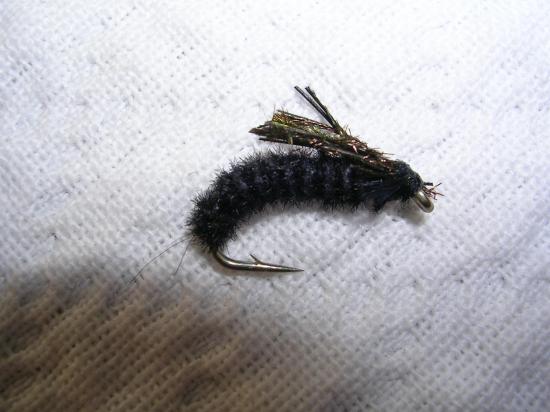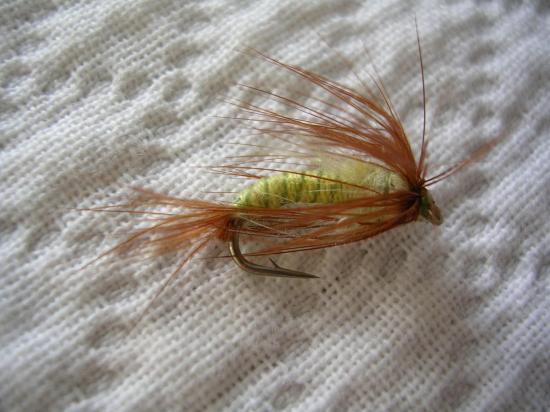 Take care to had well fly rod moving , neither you will had knoting on indicator or first knot of head line with your 3 wet flies!!!!!!!! 
Let see you under picture !!!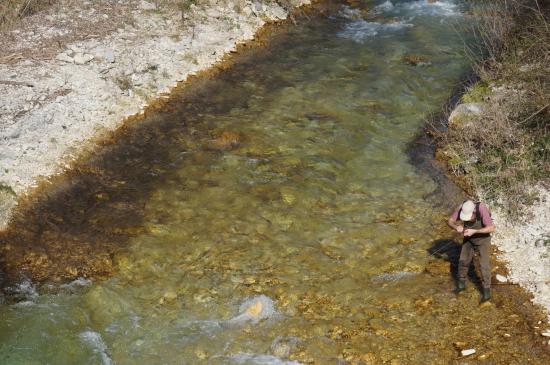 A little movie to see countryside around this little river.
I m not realy a good fisher but 4.5 m lenght of head  line + rig  is long and difficult  to use in little river!!!!!