Make a bait dropper ! but what shall i do of that?In fact when i want to put some bait, particules, seeds, directly under bottom in pole fishing i can use one.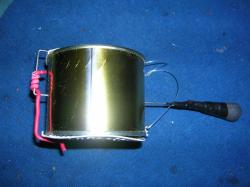 The advantage about bait dropper that 's you cant put  particules precisly don't mind about their is lots of river's stream.
Tackle:
A food box , sort of food depends of  size you want.
A plastique part to cut .
Wire.
A rod of iron i had use a part of surf casting sinker 150 gr.   
 A SINKER of  20 to 80 gr depends fishing's place. INTO rhone river i had used  60 gr.
 The mount is simple open and cut 2 sides of  food box .
Cut 2 doors into plastic part.
Make 2 hole crossing box.
fix on doors on both side of box with wire.
Mount iron rod  with sinker into and make closing systeme with electrical line part to close both doors.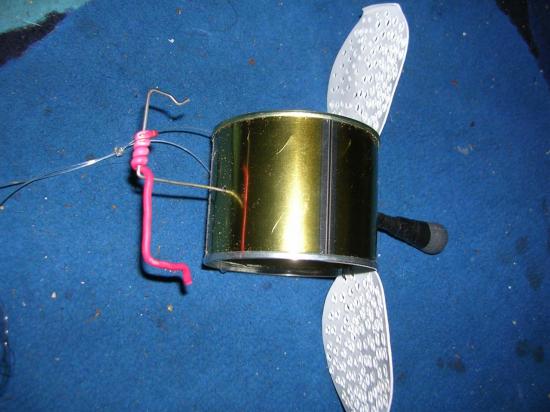 To use that bait dropper i put a ligne of 50/100 nylon on the top it was knoting to the rod by a other part of 40/100.
When sinker hit bottom 2 doors open and let particules falling down around.