Into this page i ll talk to you about some liquid extract to ad on your lures or simple to ad in your groundbait fishing mix.
As in salt as fresh water ad attractives under baits is positive on results fishing, i 'll let you find smell for the fish which you looking for.
The receipe i purpose to you can working with evry kind of liquids.
Just mixed every time 1/10 per vol of salt  into liquid extract.
With salt it possible to wait time before your liquid deliver all his flavours.
But during time an liquid attractor can change and will may be  repulsive, just trying too!!!!
Some atrractor liquids simple made with floor extract  mixed with salt into water.
AttracTOR favour blood

Simple groundbait floor to pole fishing.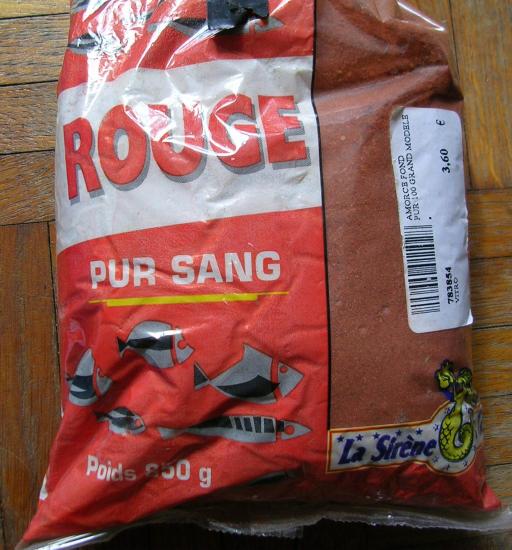 Attractor  groundbait  sardine , made with floor from  decathlon.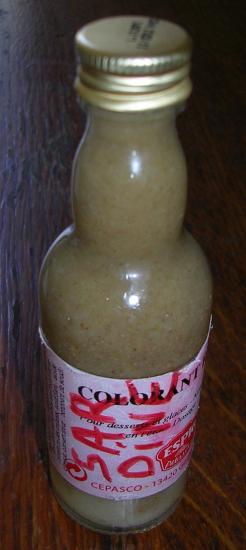 Attractor with fresh extract of mussel!!!!!!!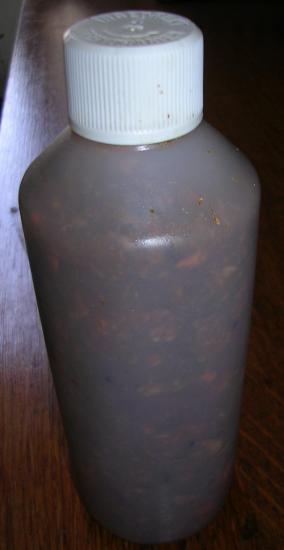 Attractor crushing crabs .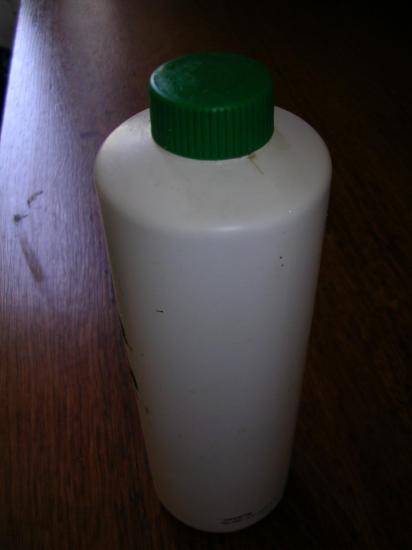 Attractor meat i put some  meat +viandox + water + salt.

but this attractors are liquids and if you want to use on your lures, you will have to put them into or ad a little  sponge wet by.  
To conservation put them in fridge.
AttractOR  sardine OIL
If you want use oilled attractor you ll have to winterized them ( like say carpers), to disolve their flavours into water.
To do that, nothing as so simple, mix some alcool with, and your attractor will mix into water to have vertical flavour smelling or behind your lure.
Take care about oilled products which  smelting lure's silicone.
That's all , try some flavours , and absolutly trying at fishing, have nice chance !!!!!!!!!!!!!!!!