To make some cement sinker we need:
Some cement (used to repar wall, ever contain sand)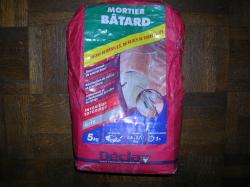 Some moulds and wire attaches,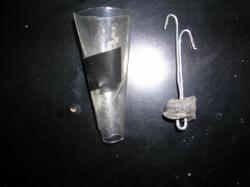 Mould are made with plastics band cone shaped with stick band , and attaches are made with wire 1.5 mm . The down hole of cone is closed with floam into which i had put attach before flow ready cement.
That's result sinker weighted 30 to 100 gr .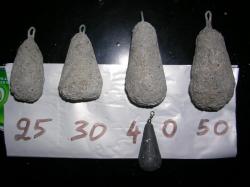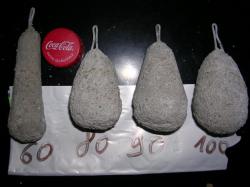 To had good quality about hardness of cement we had to let drying sinker 24 hours into mould and 12 hours in air , then put your sinker into water 2 hours, and let them drying 24 hour on that time. 
Sinkers ares ready to go fishing, put them in water after first drying had been using to had completed reaction of stickying about cement, sinker will be hardest.
 Concerning density, sinker are less heavy 3 times than lead's sinkers , so their volume is 3 times bigest than .
They have an advantage of well slidding under bottom than lead's sinker, that's good thing for snapper fishing, and with a rubber bead, a snap swivel  it easy to do a slidding rig. 
A little rig really interesting as coastal fishing as boat fishing.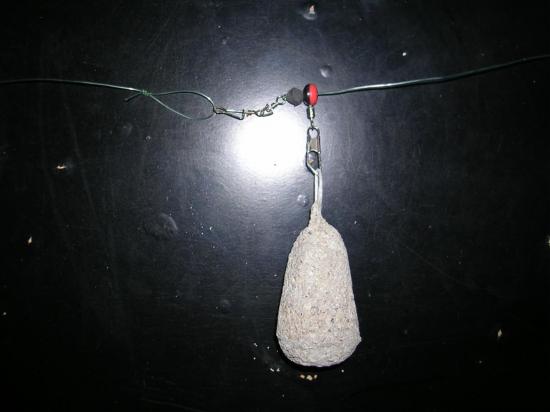 It possible to pass extracting sinker from rock cause it less heavy, but ever stay problem of hook bottoming catch. 
The small rubber bead stop problem of knot breaking during cast or to extract sinker from roch by shoocking's rod.