Realy a good rig to fishing in atlantic's waves, 2 hooks are directly touching in rod tip part that is an advance cause strong surfcasting rod and sinker in sand is realy make dificulties to detect touches.
Tackle: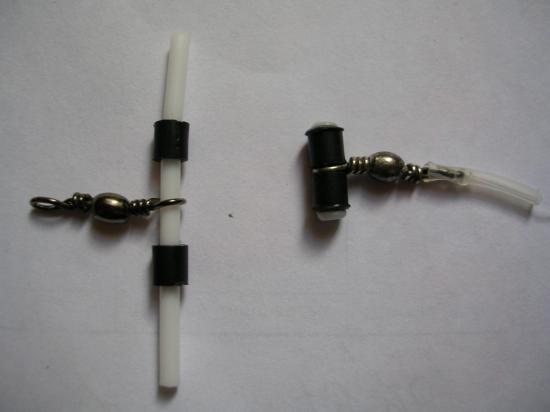 a sliding swivel made of ears coton tube, and two little tube HAMA ( a play for children)  a swivel size  number 8 i believe NOT SURE ...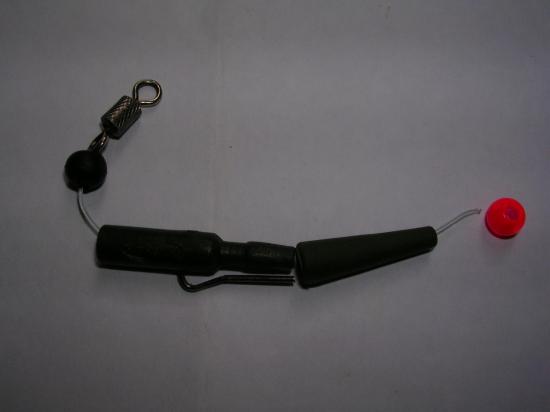 a SINKER HOLDER for carp fishing's tackle  ( sinker up to 240 gr) 1 rubber bead 1 hard bead + rolling 40 kg test.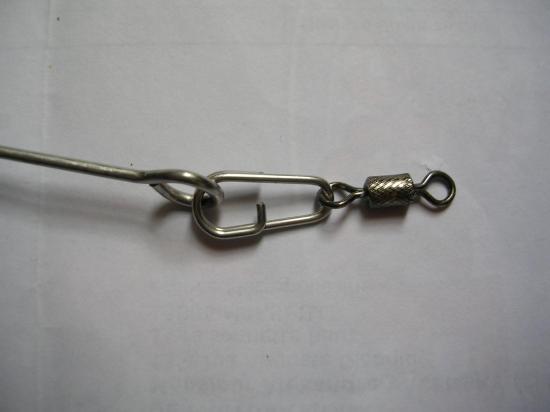 the slidding part of sinker may be replaced by a rolling  of 40kg test and a oval surf casting clamp.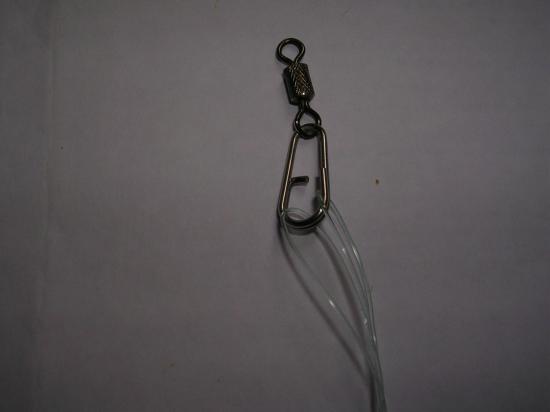 One  surf casting ovale clamp under swivel of 40kg to attach shock leader to rig ;
Knoting by A simple  double loops knot.
All built on 60/100 line minimum up to 80/100 for shock leader line and 60/100 line for main part of rig.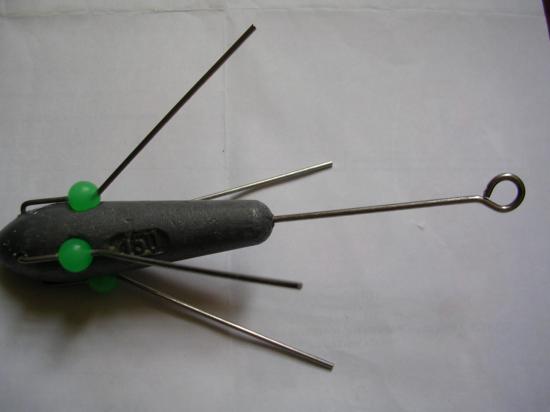 A anchor sinker of 125 gr and change to a 150gr MINIMUM in case of current.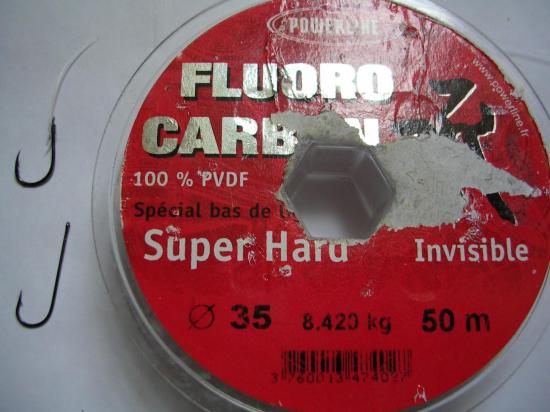 The hook's lines  are built in 35/100 minimum with number 4 hook minimum (used with worms)
It 's possible to make botom hook's line in 60/100 with 2 hook size 6/0.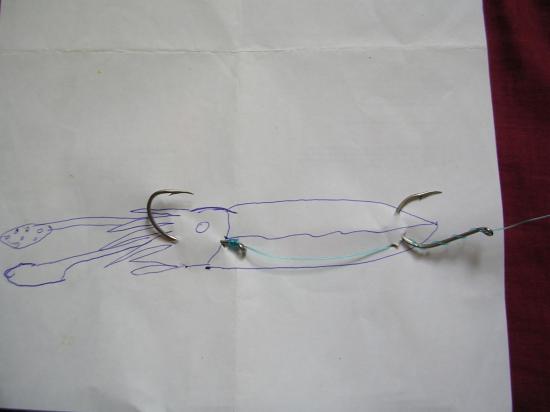 The first hook crossing squid and put into the head and the second hook is twisted 3 times on the line and put in back of squid.
After surounding the squid with silicon's elastic line , to have a better cast.
To conclued the surf casting slidding rig 2 hooks drawing CLICK UNDER. 

Montage surf casting coulissant 2 avancons (31 Ko)