I shall talk to you how i had transform my waggler float in lighting float.
To lighting my float i use starlight from fishing dealers.
To tied this light  to my waggler's stem top , there is two possibilities put directly a plastic tube deliver with your starlight  or with a kind of stem's top into wich it possible to put starlight.
So différents systême to tied light under float.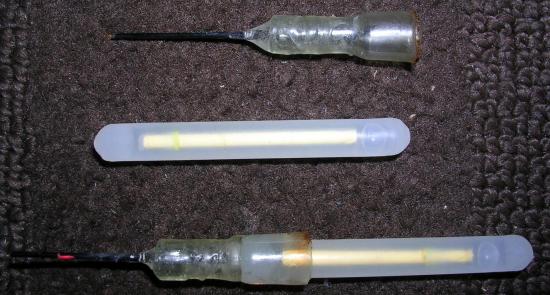 Floats mont with insert


Détail of stem

Floats mount with starlight tube.
Détail of stem

So i tell as so as to you my float have floatating weiht of 30 grs cause into wawes float may return vertical quickly.
Have a nice night fishing party !!!!!