That's a new idea,  from many times i want to use some powers isomés worms , that's sort of salt water plastic's worm, they are realistic compar to reel naturel worms.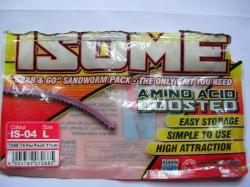 Quicky put in waterproof box , they are really  look good to eating in their original juice, i have ad some water to have complet covering.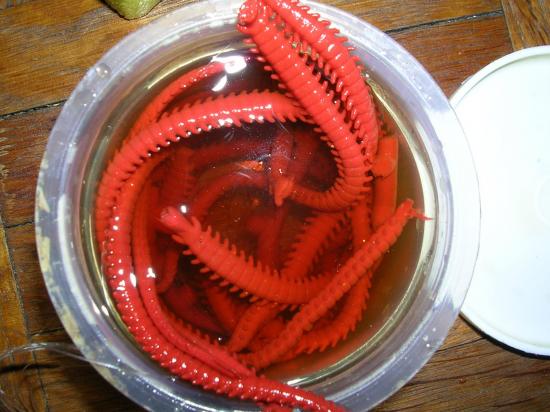 I may had to find a rig.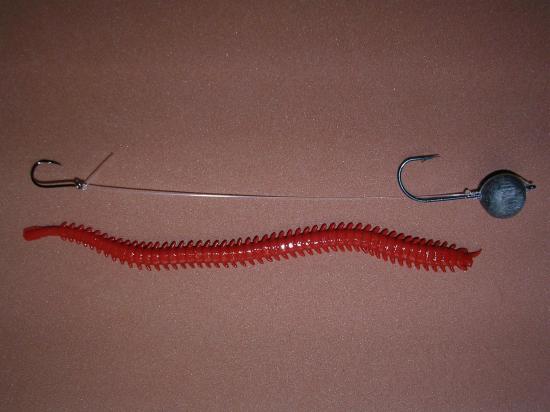 Directely from  rock fishing with lead head + 1 other hook to catch little fishing during their bit on  queue.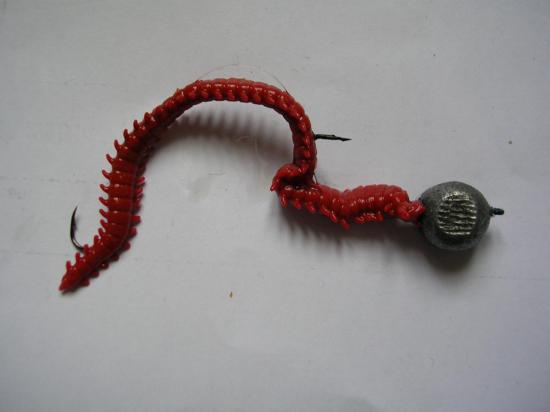 I find after how to do to put worm under line with worm's needle , put it under and crossing line into needle hole.
tHEN slidding worm under line. PERFECT WORM RIGGING!!!!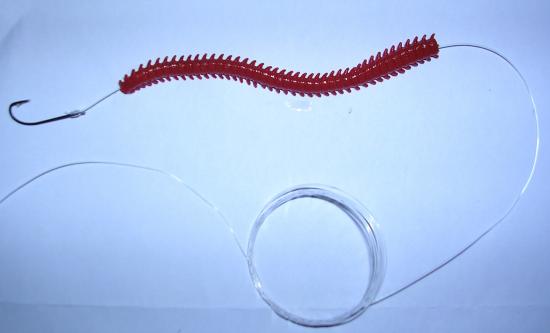 tHE hook's line can be used with slidding sinker rig to make some cast and jump under bottom.
 2 HOOK RIG ONLY for boat fishing, too many rock in coastal area.!!!
Just trying. 
In Hope of  a big furious red snapper !!!!