What fishes are doing during winter???????????????????
That's asking question about many fisher, I 'll try to respons to.
Fishes are animals "poïkilothermes" ( fresh bood), THEY haven't to doing regulate  of their corp's temperature , but they have same temperature than their water area.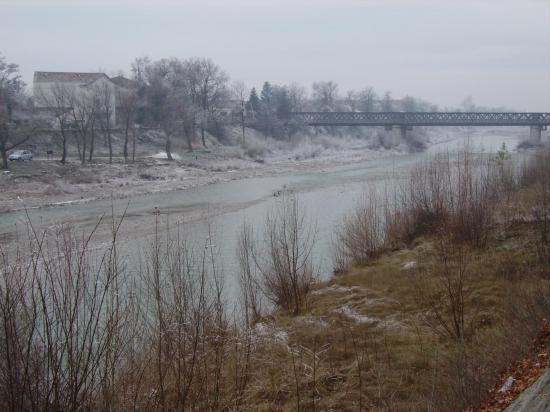 In fact to do correctly digest they have to had enought level's water temperature
- trout never heat under  4°C , and she have well growing  at  14°C ;
-  carp stop feeding if temperature is less than  4°C, and start growing at 10°C .
Concerning fishing activities, winter is a bad period of fishing cause temperature is lower and fish don't eat and so carp are sleeping under mud.
And it's not so surprising to see them in bottom of water holes, where stream is lowest, temperature stay at same value and some fishes of différent species are low  swimming together .
 That what likes impatient fisher i had try some times to fishing with worm, maggot, no fish catches if temperature is under 6 °C 
Fish were staied no moving, closed mouth!!!!!! 
See on picture, group of fish, into: chub , barbel, brown trout  and rainbow trout.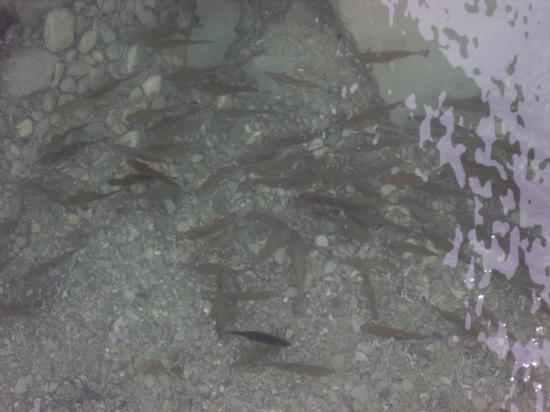 Activity is reducing to swing in front of stream.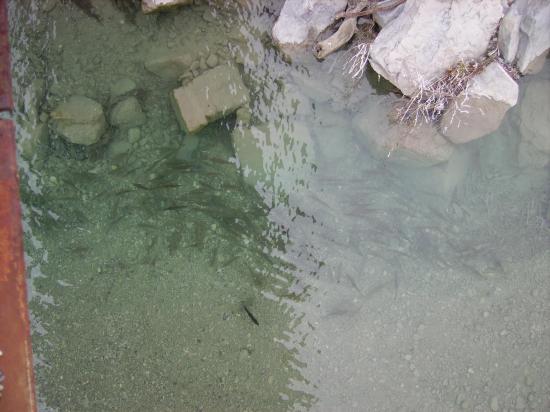 So that's some reading to wait spring and don't forget fishing is a play,
a pleasure ,
a passion,
a sport,
and so a science ( that's  will not so interesting as day as you will understand  effects of nature under each species)