Today i 'm gone to crawfish fishing in a smal lake.
rIG IN DRAWING CLICK UNDER LINK 
 balance-a-ecrevisse-w-1.doc
tECHNIC is simple, i put some roach meat piece into basket made of net , and i put up it each 10 minutes maximal during.
Basket TO crawfish FishING are mount with 40/100 nylon line  on line i had put 2 pieceS of floAtting wood to haven' t eJEcting crawfish during retreiving LINE.  
Let see you crayfish just after fishing party: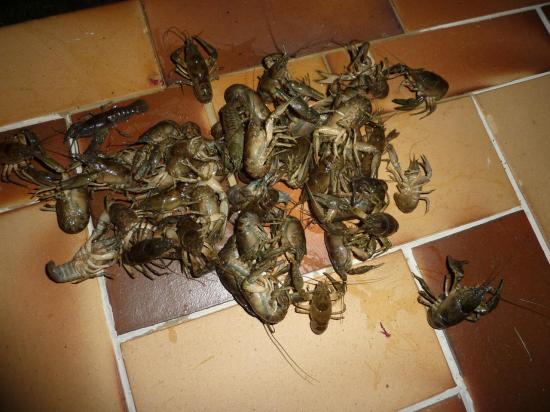 Make boille water and put live Crayfish into  after 3 minutes you can choose a receipe.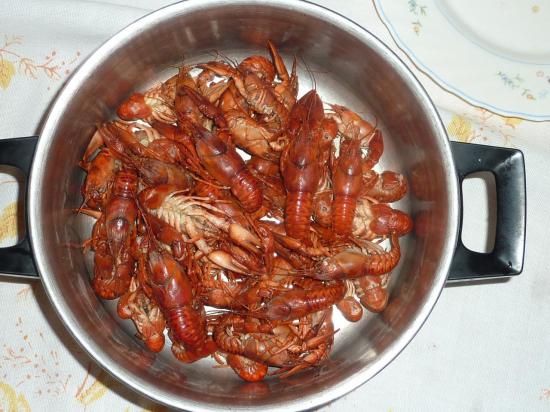 Receipe to prepare this catches:
Put 400 grams of crayfish ever boilled into big pot , put some shallot, some garlic, some parsley and white wine let cooking during 10 minutes, put some milk cream, let cooking 5 minutes  and before ending  flambe with whisky that's ready!!!!!!!!!